الصورة
Jordan's National Campaign to Thwart a Gas Deal with Israel, of which APN is a founding member, held on Sep.5th, 2015 a symbolic tribunal of the deal denouncing those who stand behind it. The tribunal, which was convened in cooperation with the Professional Associations criticized Prime Minister Abdullah al-Nsour and the National Electricity Company for signing the deal, ruled in favour of an annulment of the deal on grounds that the gas will be stolen by the Israeli occupation authorities from Palestinian land.
The deal obliges Jordan to purchase the gas at a value of $15 billion over a period of 15 years. Present at the tribunal were a number of members of parliament, political parties and professional associations. Government and the Electricity Company were not represented at the session which was presided over by lawyer Ahmad al-Najdawi, parliament member Rula al-Hroub and engineer Subhi Abu Zaghlan. The 'attorney general' in the trial was  lawyer Hala A'hed who demanded the 'defendants' be 'indicted' and 'punished in accordance with the law'. Standing as 'witnesses' were Dr. Hisham al-Bustani, the campaign's coordinator, international energy expert Mika Minio-Paluello, head of the Sustainable Energy Conservation Society Ayyoub Abu Diyeh, and the secretary of the Association of Retired Servicemen Salem al-Eifah.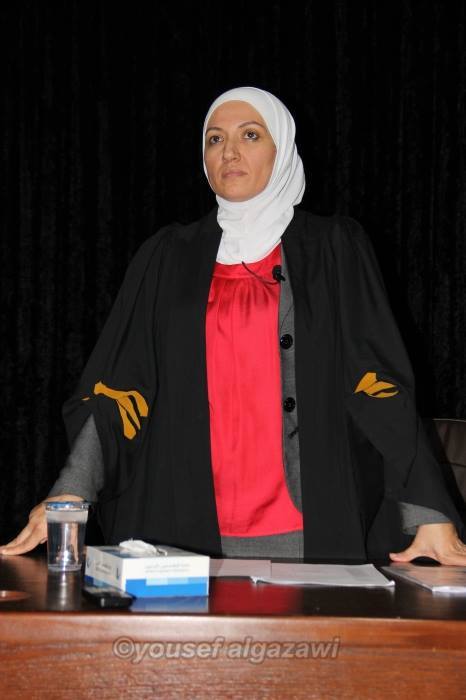 A delegation representing the campaign was set up on Oct.10th, 2015 to convey a copy of the 'court' decision to the Prime Ministry, which indicted parties accused of 'crimes' listed as follows: Contacting the enemy for illegal purposes in contradiction with the provisions of Article 127 of the criminal law, purchasing stolen money or taking part in its purchase contrary to Article 214 of the criminal law, contribution to terrorism financing contrary to the provisions of Article 3 of the Anti-terrorism law and Articles 3, 4 & 24 of the anti-money laundering and counter-terrorism financing. The 'court' declared the procedures and deals undertaken as null on grounds they amount to a plunder of Arab wealth. The decision was declared in the name of the Jordanian people.
Click on the link below to read the 'court's' decision: https://gastribunaljo.wordpress.com/