Image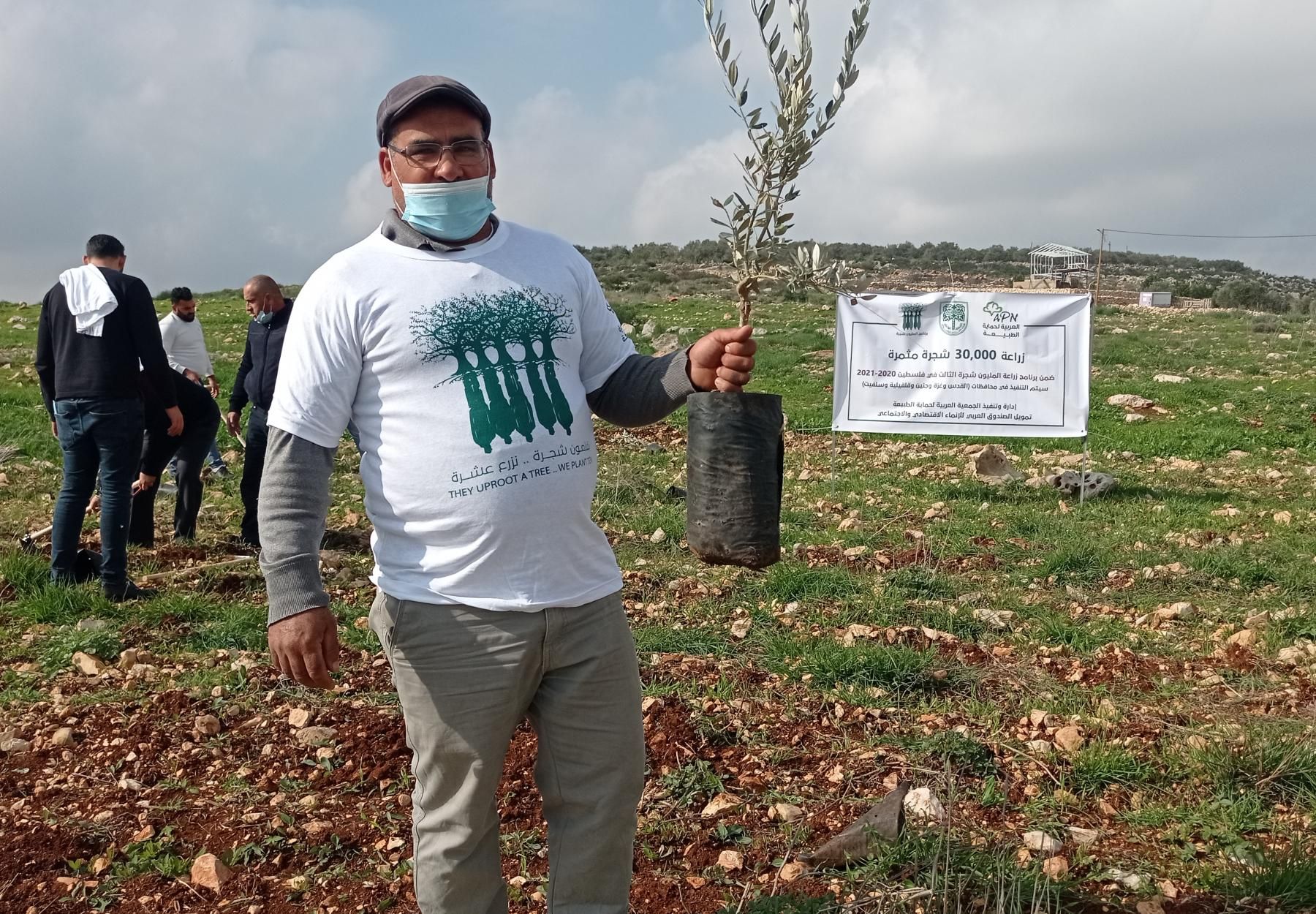 The Arab Group for the Protection of Nature has revived land which has recently been liberated in Nablus and not cultivated for 20 years. The organization planted 300 fruit trees with the support of Mr Ammar Al-Sajdi. Mr Sajdi supported the campaign as a contribution to the 'National Campaign for the Protection of Mountain Tops' which was launched by the Committee of Popular Resistance Against the Wall and Settlements in Palestine to preserve lands threatened with confiscation (December 10,  2020).
The campaign coincided with the 33rd anniversary of the Al-Aqsa Intifada and those in charge of it are looking forward to planting 17 mountain tops from north to south of Palestine. They plan to cultivate lands which the occupation has denied access to by their owners since the Al-Aqsa Intifada.  A group of Palestinians were able to enter to reclaim those lands a few months ago after being able to remove an outpost belonging to the occupation on top of Mount Ebal, north of Nablus.
Razan Zuaiter, Chairperson of the Arab Group for the Protection of Nature, said that the campaign is part of the Million Tree program. Since its inception in 2003, the program has sought to strengthen the resistance of farmers and protect lands in Palestine. To this date, the program has planted more than 2.5 million trees under the slogan "They uproot one tree... we plant ten".
For the first time in nearly 20 years, farmer Nasser and his seven brothers who own 53 dunums of land they had been deprived of, were able to cultivate it.
Nasser said that the Israeli occupation uprooted all the trees on those lands and prevented the owners from accessing them when they built an outpost on the mountain.