Image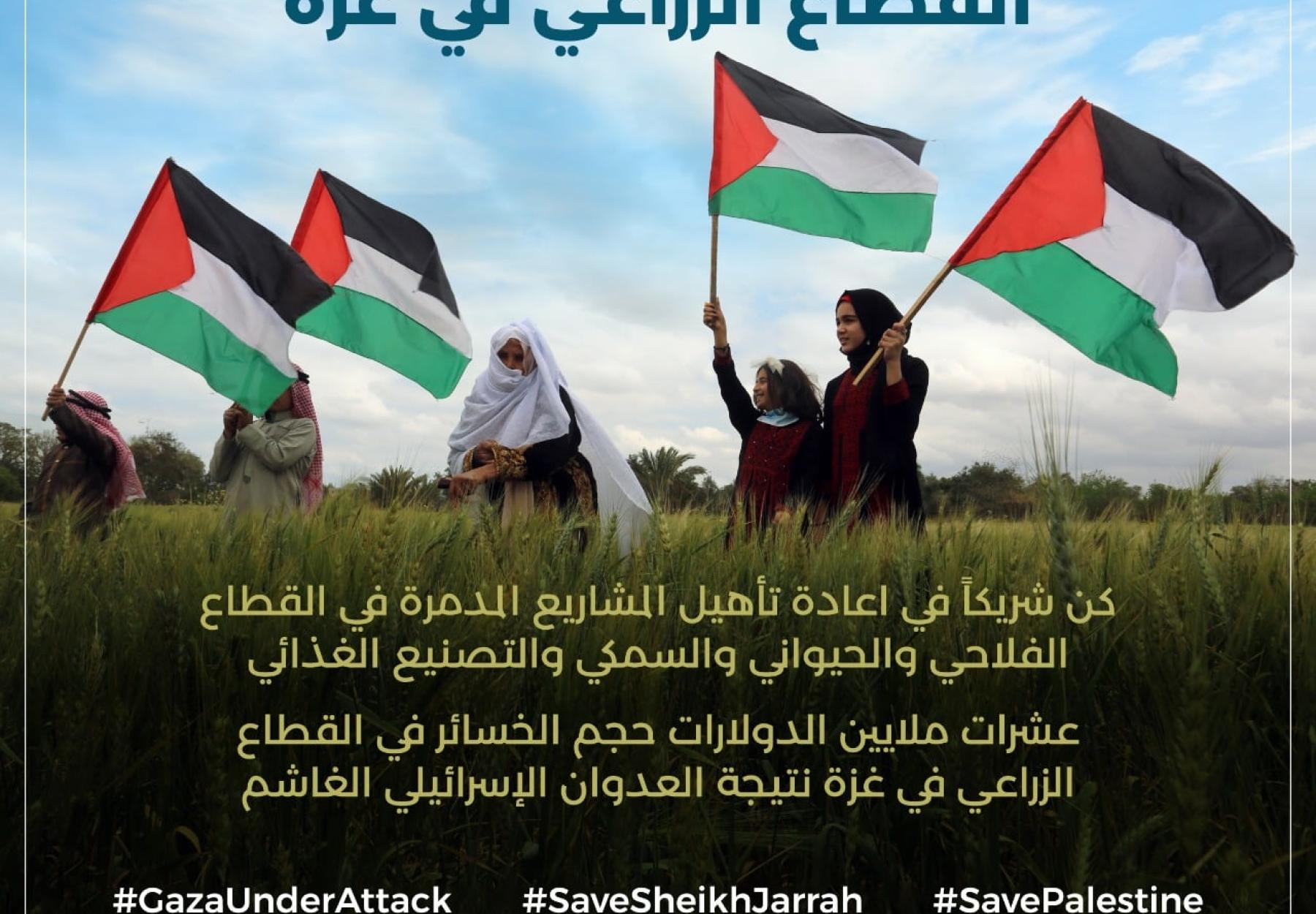 The Arab Group for the Protection of Nature launched a campaign to save and restore the agricultural sector in Gaza days after the brutal Israeli aggression had stopped. According to the Ministry of Agriculture in Gaza, the value of losses exceed $200 million.
There was significant interaction with the campaign, which was launched in response to sacrifices made by Gazans, especially with the bombing of hundreds of dunums and dozens of agricultural facilities, as well as the targeting of stores and warehouses. 
General Manager at the Arab Group for the Protection of Nature Mariam Al-Jajaa indicated that nearly 20,000 Gazan farmers were directly or indirectly affected by the aggression, warning that the destruction that occurred at agricultural and livestock facilities is enough to cause a severe crisis.
She added that the reality of the situation in Gaza requires all institutions and civil society organizations to work together to support the food system in the Strip to prevent it from collapsing.
The initiative included supporting and rehabilitating destroyed enterprises in the agricultural, livestock, fishing, and food processing sectors. The Arab Group for the Protection of Nature announced receiving donations through an electronic tool on their website (www.apnature.org), bank transfers, or directly at their office in Shmeisani.