Image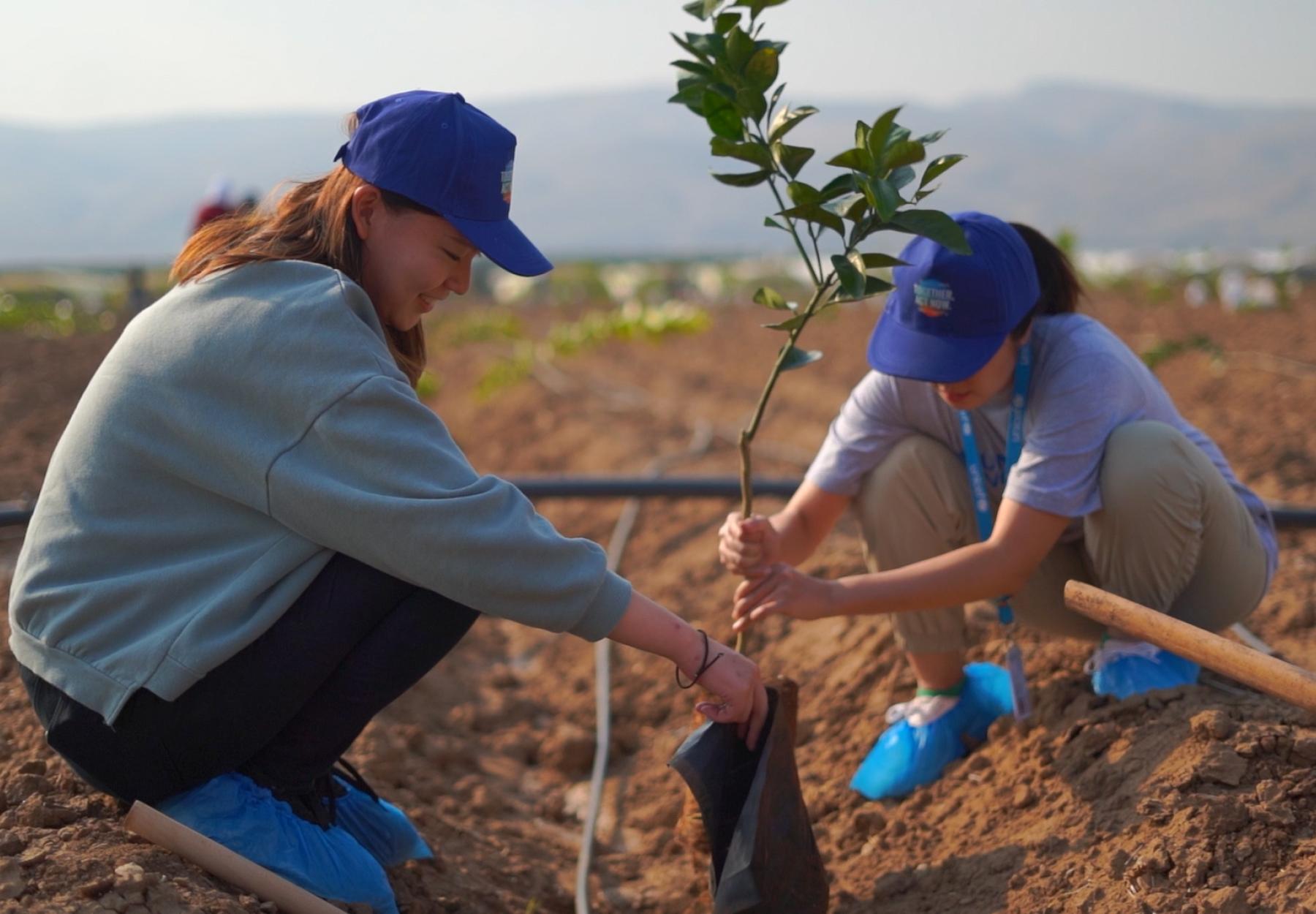 APN | Central Jordan Valley
5 December 2022
Under the patronage of the Jordanian Minister of Culture, H.E. Haifa Al-Najjar, represented by the director of the National Library, Dr. Nedal Alayasrah, and in collaboration with APN and the United Nations Volunteers programme (UN-V) in Jordan celebrated the International Volunteer Day (IVD) by planting 1,000 different citrus trees in the Al-Balawneh Area – Central Jordan Valley.
The International Volunteer Day is celebrated on the 5th of December of every year. This year's focus was on the topic of solidarity through volunteer work, under the slogan "TogetherActNow", to shed light on the value and ability of volunteers to make a positive change.
Around 50 volunteers, employees and members from UN-V, APN, and several international and local organizations as well as a number of university students participated in the activity, which was met with a positive reaction from the civil society's volunteers and farmers, as they participated in planting 26 dunums which belong to three small farmers whose produce go into supporting their families, including a person of disability. This initiative will thus support their daily income and promote sustainable development for their families and the environment.
The activity began with a brief speech by Alayasrah, during which he noted that volunteering has a long history in Jordan dating back to the time of our forefathers and grandfathers. He gave an example of the collaborations that would take place during harvesting seasons, beginning with the concept of solidarity among members of the civil society. AlAyasrah further expressed his gratitude towards all participants in this activity who will contribute to the development of civil society.
The participants were also welcomed by the UN-V's Regional Office Representative, Inas Hamad, who highlighted the culture of volunteering in Jordan and mentioned the existence of 100,000 registered volunteers on the National Youth Engagement and Volunteering platform (Nahno).
Mariam Al Jaaja, APN's General Manager, talked about the importance of volunteering and its ability to support and empower vulnerable communities and members of society. Al Jaajaa focused on tying volunteering activities to systematic planning and sustainable development programmes, which will serve to raise the work from limited and scattered efforts to more accumulated efforts. Al Jaajaa gave an example of APN having worked with thousands of volunteers on its various programmes and campaigns, depending on a horizontal hierarchy for work, an approach which promotes an ethic of collaboration and teamwork.