Image
Four hundred fruit and forest tree saplings have been planted in Jordanian and Palestinian lands in a joint operation implemented by around 100 Deloitte Company officials and APN volunteers.
The saplings were planted in areas around Wadi al-Qattar Jordan and Ramallah in Palestine. APN President Razan Zuayter said the project was part of the Society's Green Caravan campaign launched to increase the green cover in Jordan as well as the 3rd Million Tree campaign in Palestine.
She said it was part of efforts to activate cooperation among the various sectors with a view to protect natural resources in the two countries, adding that it is a responsibility of all parties.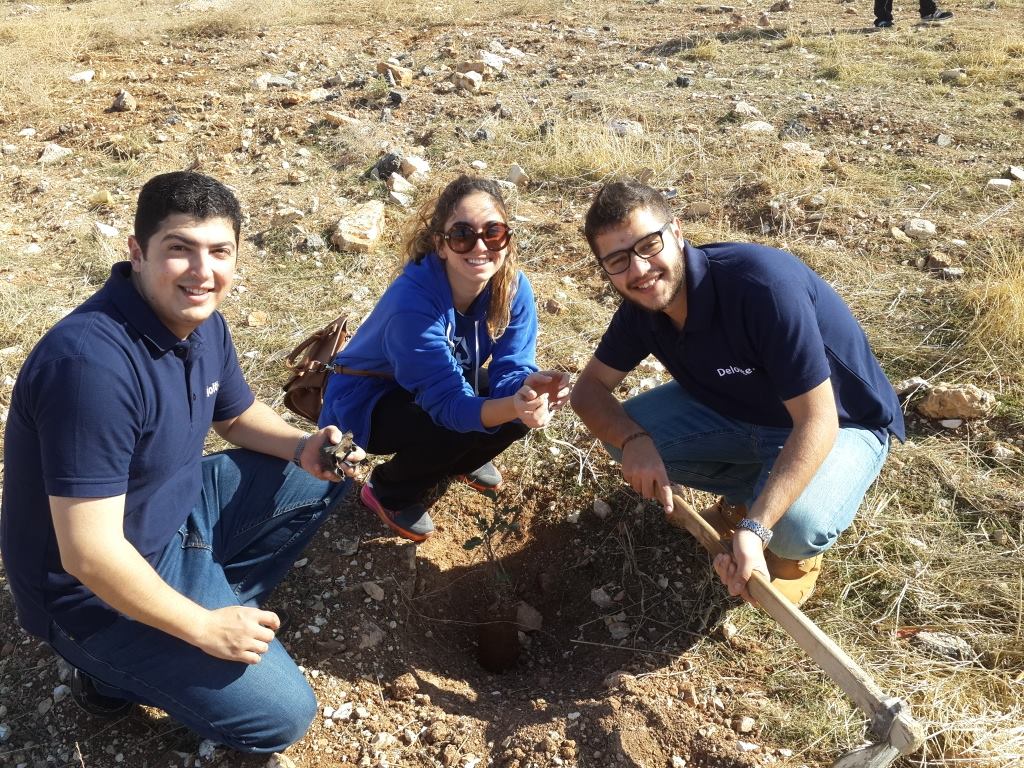 The Deloitte partner responsible, Karim al-Nabulsi, said the planting activity is part of the company's corporate social responsibility which considers conservation of the environment as one of its pillars. He asserted the need for companies to undertake a responsible social role, especially in planting trees, and increasing awareness among their officials and their families on environmental issues to help farmers in both countries.