Image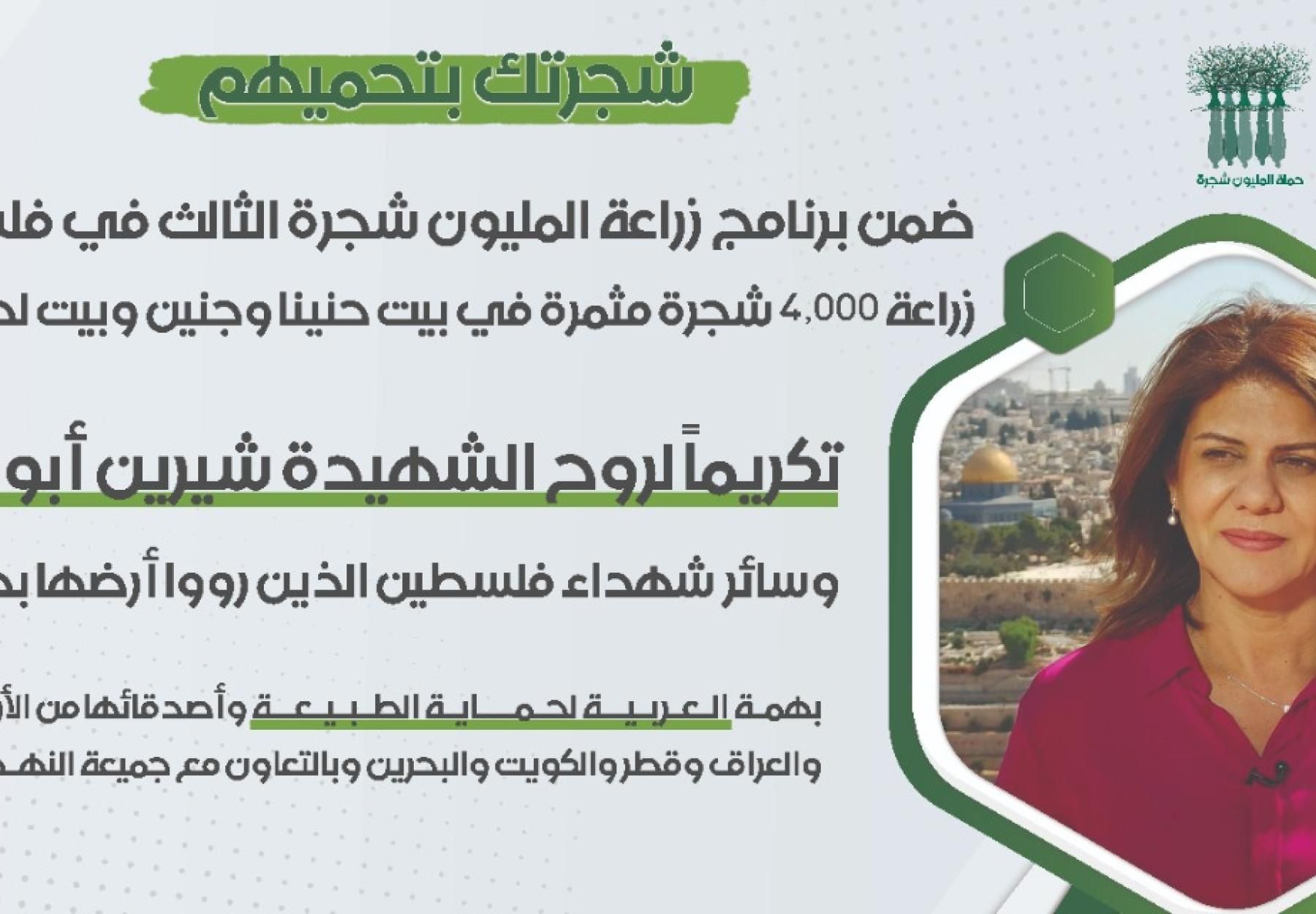 The second round of planting trees for the "Your Tree Protects Them" campaign in Beit Jala, in tribute to the soul of the martyr Shireen Abu Aqleh and all the other martyrs.
The Arab Group for the Protection of Nature | Beit Jala - Bethlehem
9 June 2022
The APN team in Palestine carried out the second round of tree planting for the campaign "Your Tree Protects Them" in memory of the martyr Shireen Abu Aqleh and all the martyrs. In this campaign, APN collected 4000 trees, which began to be planted in Beit Hanina - occupied Jerusalem, and the planting program continues in other stations inside the occupied land, successively.
Advocates, families and volunteers gathered on a farmer's land in Beit Jala, where almond trees were planted to add the trees of this campaign to the entire sum planted by the association in Palestine since the launch of the "The Million Trees Campaign" in 2001, with about 2.6 million fruitful trees benefiting more than 30,000 from small farmers.
The event comes as an expression of the continuation of the project to empower Palestinian farmers until they reach sovereignty over food and food security, which is the strategic vision of the APN, which was supported by friends and members, individuals and companies, who adopted trees from Jordan, Lebanon, Iraq, Qatar, Kuwait and Bahrain in this campaign in particular.
The next rounds of planting the campaign "Your Tree Protects Them" will be in Jenin and Gaza.