الصورة
Arab Group for the Protection of Nature, in collaboration with Masar Initiative and with funding from the Jordan Dubai Islamic Bank, carried out an activity in which 150 trees (apricot, peach, cherry, almond, and monthly-fruiting lemon) were planted in Burqush and Wadi Rayan.
The event featured the participation of 50 volunteers, and included people with disabilities who joined the event through the Masar Initiative under their framework "Tourism for All".
Masar Initiative aims to highlight little known destinations in Jordan through the framework of volunteer tourism.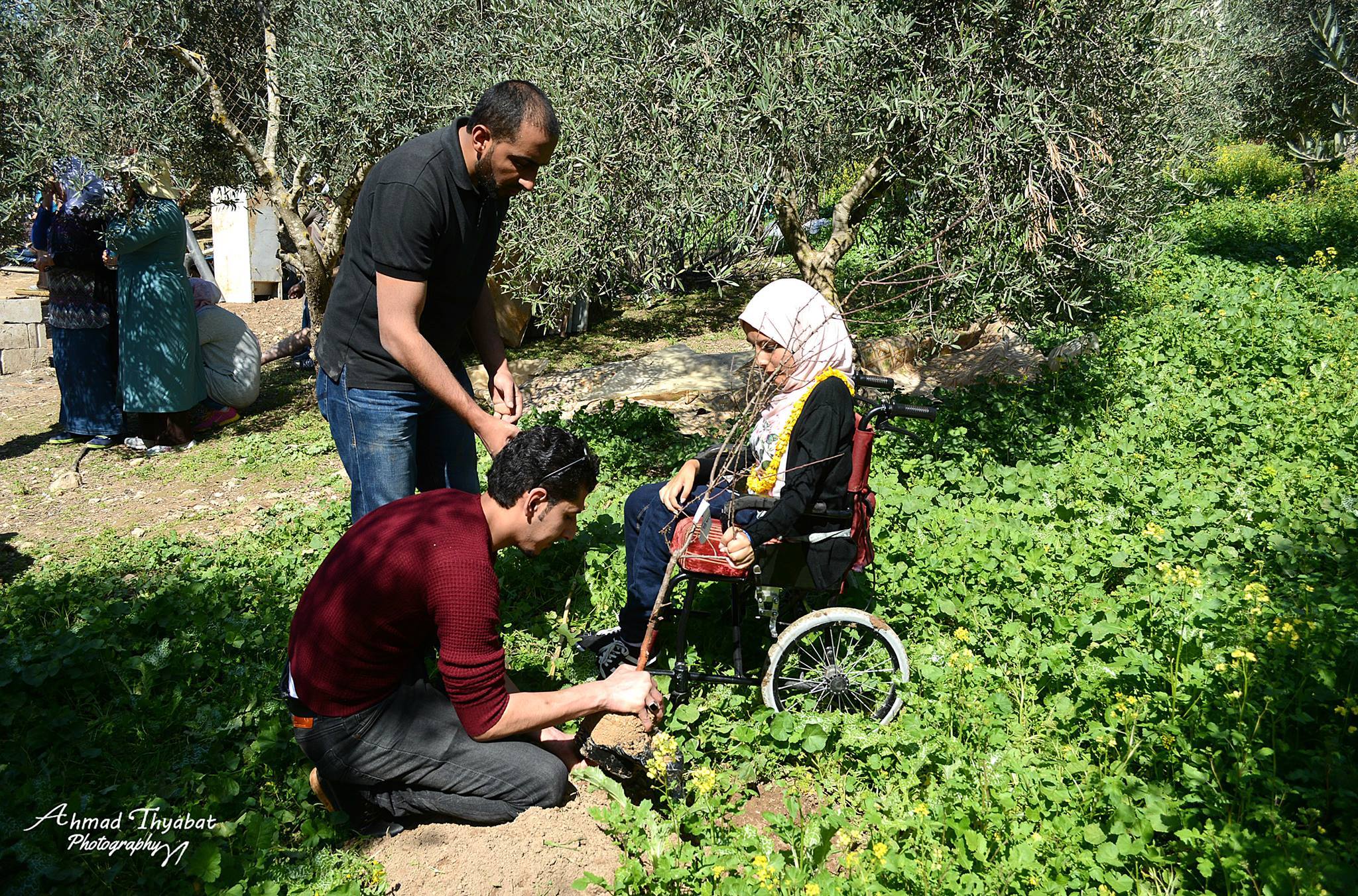 APN President Razan Zuayter commended the Jordan Dubai Islamic Bank, represented by its director, Sami Afghani, for its support. Zuayter said she is honored that people with disabilities were able to participate in APN's agricultural activities, and she hopes these trees bear many fruits. She also hopes that future tree planting projects can be carried out with the participation of more sectors of society.