Image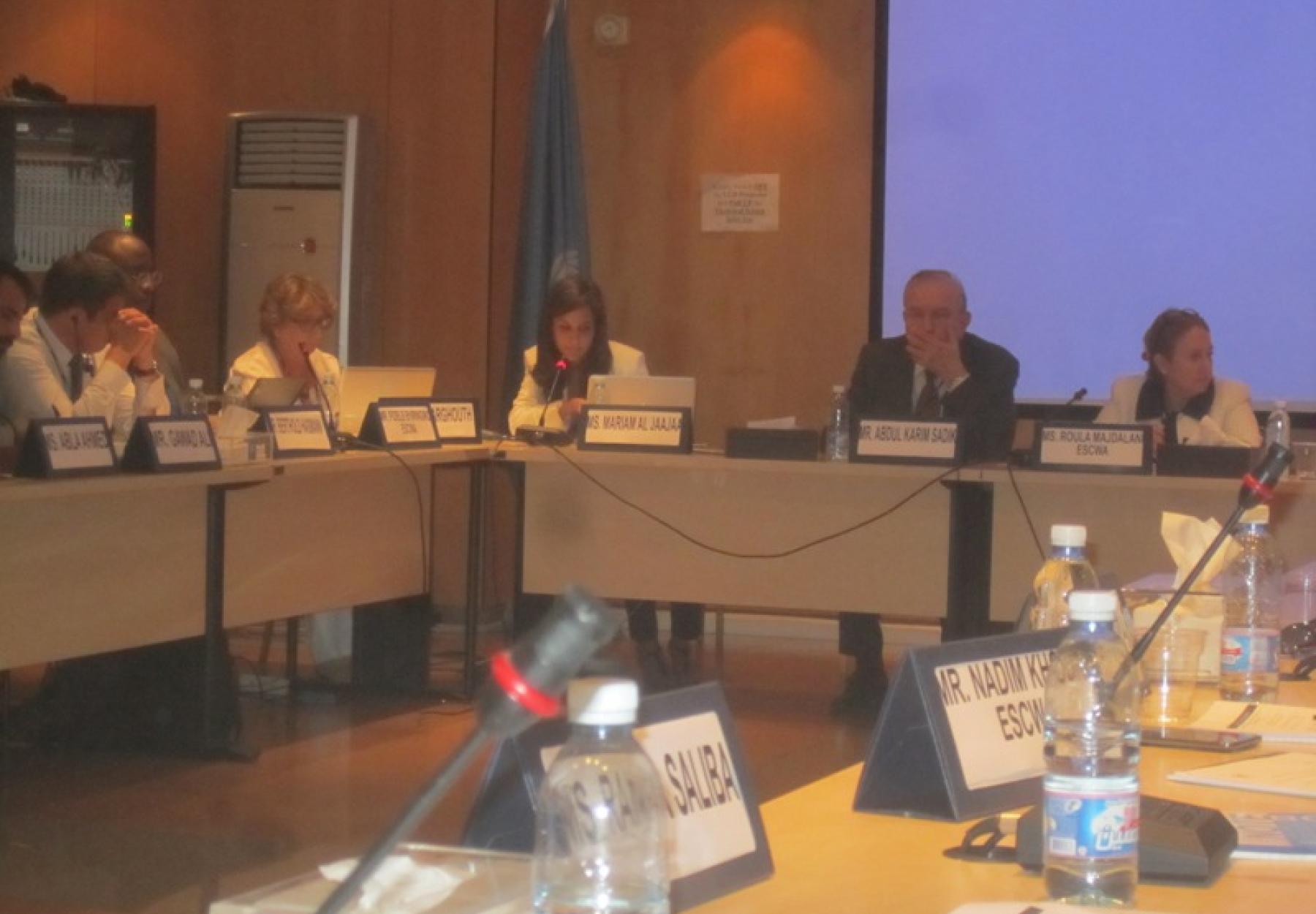 The Arab Group for the Protection of Nature, APN, has organized a meeting in Beirut on 'The Chain of Value Added Agriculture Activities to  Improve Livelihoods in the Arab Region' in cooperation with the UN  Economic and Social Commission for Western Asia, ESCWA. 
The meeting held on June 20-21, 2019, focused on ways of fostering Arab food security, the Arab situation in the food trade and production chain in the world and ways to efficiently utilize resources of water and energy to produce food in a sustainable way.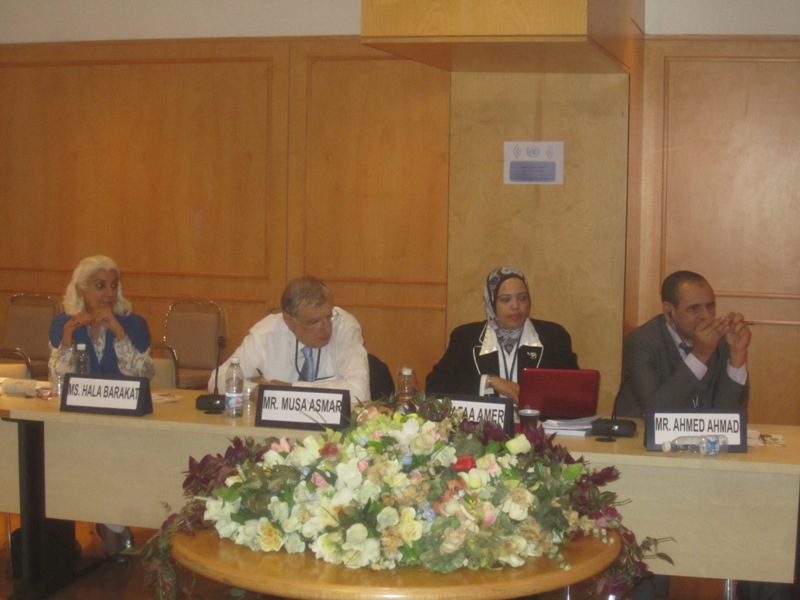 APN President Razan Zuaiter who was invited to give the opening speech, expressed her gratitude to ESCWA which foresaw the importance of a true and effective partnership with Arab civil society. She welcomed the participants (specialists and civil society representatives) whose number exceeded forty, and stressed the principle of sovereignty over food. 
 The principle seeks to develop alternative production, distribution and consumption patterns based on fairness of equity for marginalized small farmers and food producers without relying on the foundations of trade liberalization and a market economy as a means of achieving food security.
 She emphasized the right of peoples to have sovereignty over their natural resources and their right to decide what they grow for their local and national markets and the right to choose what to eat, manufacture and market.
The meeting was attended by a team of APN Group including Mariam Al-Jaaja', Ro'a Kahhaleh and Mohammad Qteishat along with a group of members of the Arab Network for Food Sovereignty, ANFS.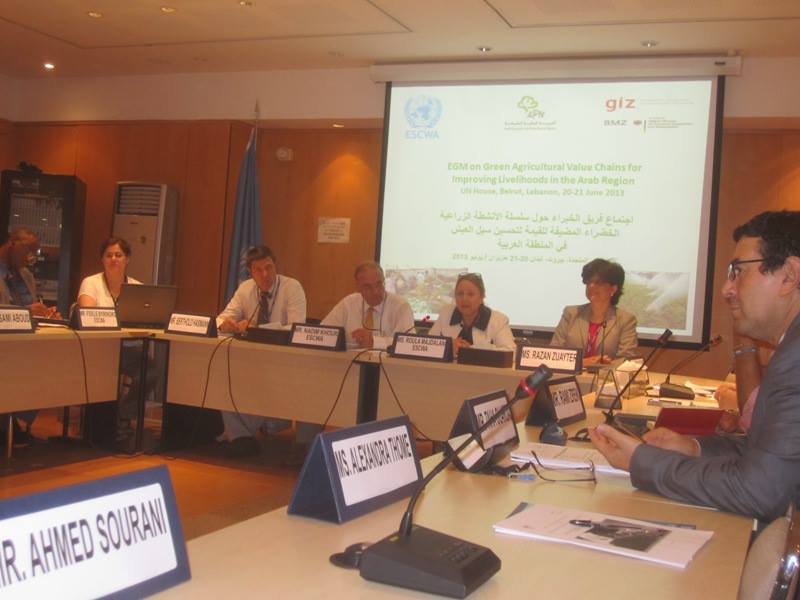 Activist Maryam Al-Jaaja' spoke in the first session, where she emphasized that the problem of the global food supply chain lies in the monopoly of large cross-border companies for various production process activities, which return unfair remuneration to local farmers. 
She stressed the risk of relying on imports to secure the food that now made the Arab world the most vulnerable to the fluctuation of global food prices She underlined the importance of enhancing the production and regional exchange process to achieve food security.