Image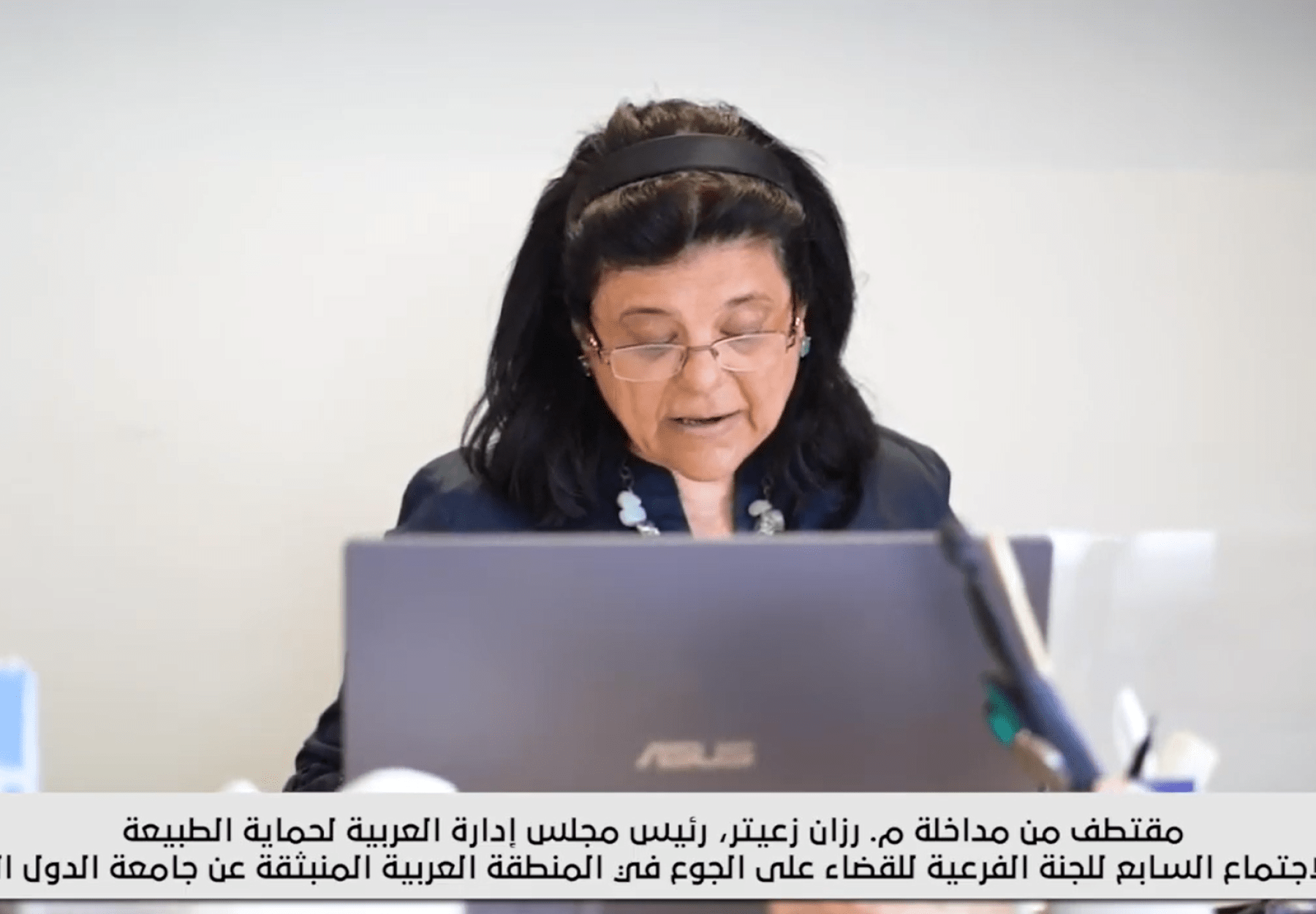 Razan Zuayter, at the seventh meeting of the Sub-Committee on Zero Hunger in the Arab Region - The Arab Group for the Protection of Nature | Arab League
Zoom June 19, 2022
Eng. Razan Zuayter, Chairman of the Board of Directors of APN, attended via Zoom the seventh meeting of the Sub-Committee on the Eradication of Hunger, in the Arab Region emanating from The Arab League. She said that the association is proud that the Anti-Hunger Committee was the first to sound the alarm, warning of the root causes of food insecurity, which made the Arab region significantly affected by crises such as COVID-19 and the war on Ukraine.
Zuayter pointed out that one of the most important root causes of food insecurity is the failure to utilize 70% of our arable lands. Some causes also come from water usage as water is wasted due to a lack of adequate water management and neglecting rain-fed agriculture. The impact of conflicts and occupation are another significant obstacle to providing food to millions, as the Food and Agriculture Organization (FAO) credited the rise in the rate of hunger to 91% due to the wars.
Zuayter thanked the organization for convening the last conference in Baghdad to come up with recommendations to find a way out of the crisis.
The President of APN called for an expert meeting, to present focused and clear recommendations and alternatives to ministers and policy makers. Some of these recommendations would include enhancing wheat cultivation and establishing a regional fund to support major grain crops such as wheat, barley, etc., and developing early warning systems for food security and enhancing food reserves.
Zuayter stressed the importance of implementing good governance for land and water management, the need for Arab economic integration by promoting integrative intra-trade, and recommended stopping wars, occupation and settler colonialism.