الصورة
Civil Society Organizations have met on Thursday the 21st of June 2018 to discuss the dangers of using GMO's, which the American Ministry of Agriculture is trying to force into the Jordanian Market.
Representatives of the Civil Society Organizations have agreed in the meeting held at APN headquarters that the use of GMOs, including crops and seeds, comes with various adverse effects.It has also been confirmed that the Jordan Food and Drug administration has transmitted a recommendation of lifting the prohibition imposed on GMO's onto the Prime Ministry for approval. The meeting witnessed a heated discussion about the economic and social dangers of GMO's on the agricultural sector, and on the nation's sovereignty over food systems.
 Members participating in the meeting furthermore released a collective petition, which was signed by 45 local Civil Society Organization, and will appeal to the government to reject American pressures and refuse the entry of GMO's into the local market. The petition was announced during a press conference held at 11:00 a.m. Tuesday the 26th of June 2018 at the Jordan Environmental Union.  Razan Zuayter of APN, Basel Burqan of Friends of the Environment Association, and Elham Abbadi of  Balqaa' Ibda' Association provided valuable input and insights during the conference.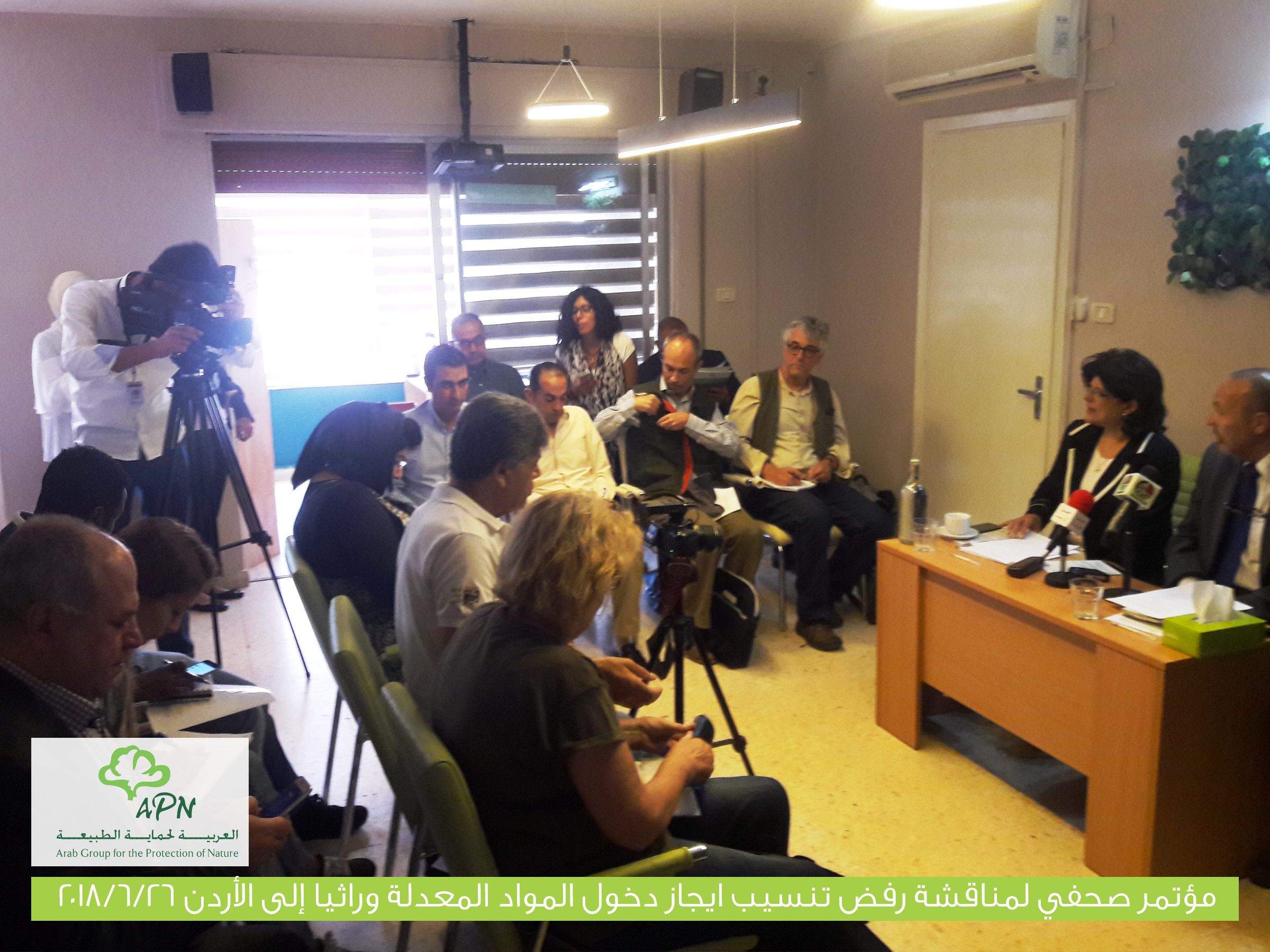 APN held a series of meetings in order to ensure an appropriate civil society response, including one with the Jordanian Food and Drug Administration on the Wednesday 20th June 2018 and another with the National Centre for Agricultural Research on Monday 27th of June 2018. The Jordan Environmental Union, Friends of the Environment Association, the Arab Network for Food Sovereignty (ANFS), Balqaa' Ibda' Association, Taghmees for Training, and Thikra Initiative also took part in organizing the meeting and press conference.