Image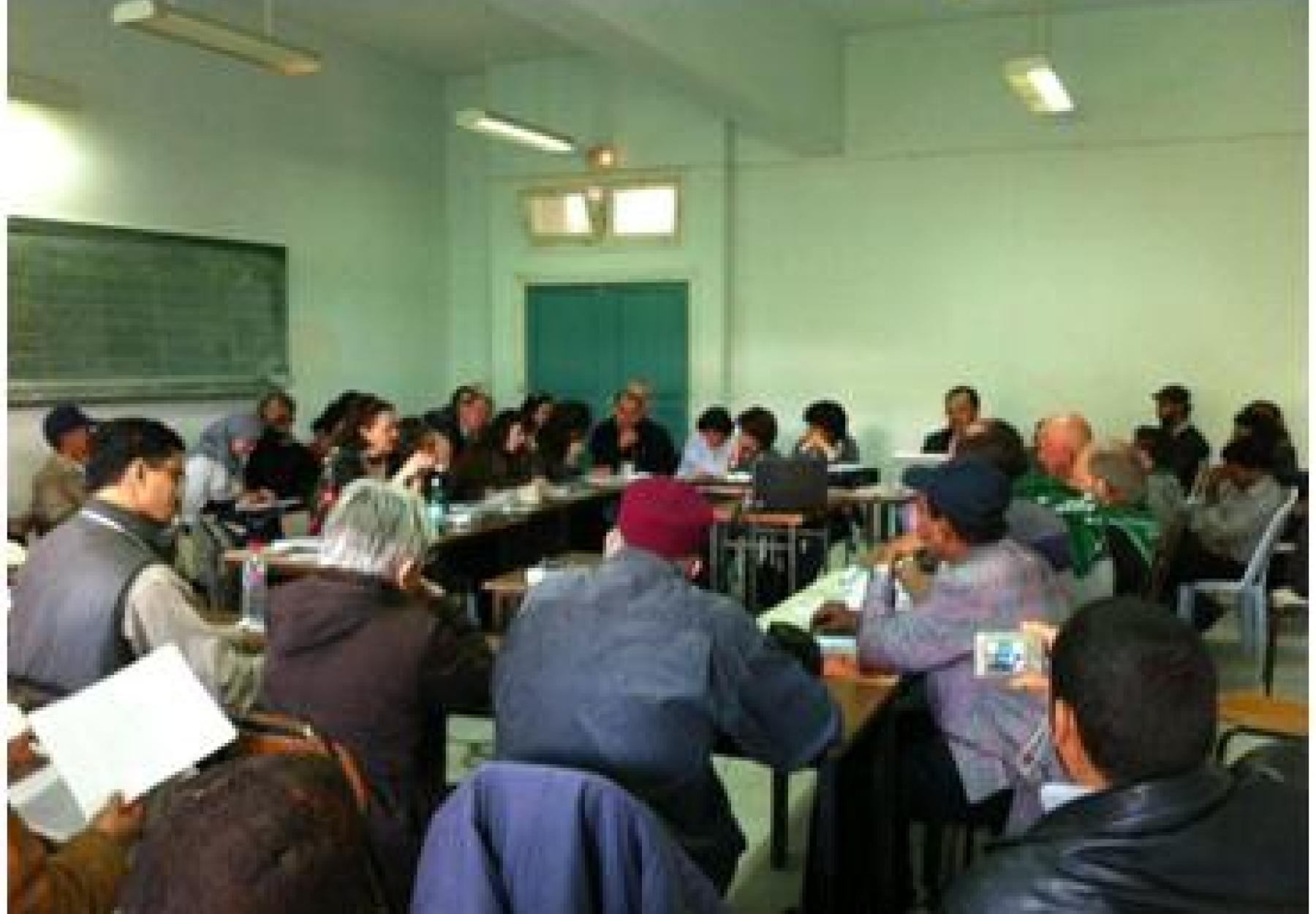 The Arab Group for the Protection of Nature, APN, organized, in cooperation with the International  Peasant's Movement (Via Campesina) an important event on March 28 within the activities of the World Social Forum held in Tunis to present the idea of the Arab Network for Food Sovereignty.
The event gathered speakers from Arab and international networks, and members of the Arab Network for Food Sovereignty. They discussed the challenges facing the sovereignty of Arabs over their food, such as occupation and unfair distribution of wealth, and solutions to these problems
The sessions were chaired by Razan Zuaiter, President of APN, who stressed the importance of regional integration to reach sovereignty over food, and the importance of networking with the global civil society that shares Arab concerns and problems.
 Karim Akrout, representative of the Tunisian Farmers Syndicate, spoke about the situation of farmers in light of the recent changes in Tunisia.  Other speakers included the representative of the Agricultural Work Committees Union in Palestine, representatives of the International Peasant's Movement, the International Alliance of Habitats and participants from Morocco, India, Algeria, France and Indonesia. 
  Via Campesina vice president Indira Lopez concluded the session with a speech followed by lengthy discussions.  
  It is noteworthy that the World Social Forum was held this year in Green Tunisia for the first time in an Arab country under the slogan of dignity in the period between 26-30 March. It aimed to mobilize the global civil society of social movements, networks and NGOs in a democratic dialogue space designed to discuss priorities Problems, formulating proposals and exchanging experiences.
APN participated with a delegation that included Razan Zuaiter, President of the Group, Farah Qaddoura, Mariam Al-Jaaja' and Qais Al-Hinti. The five days of the Forum witnessed many events, including marches, mobilization activities, solidarity initiatives, workshops, seminars and meetings.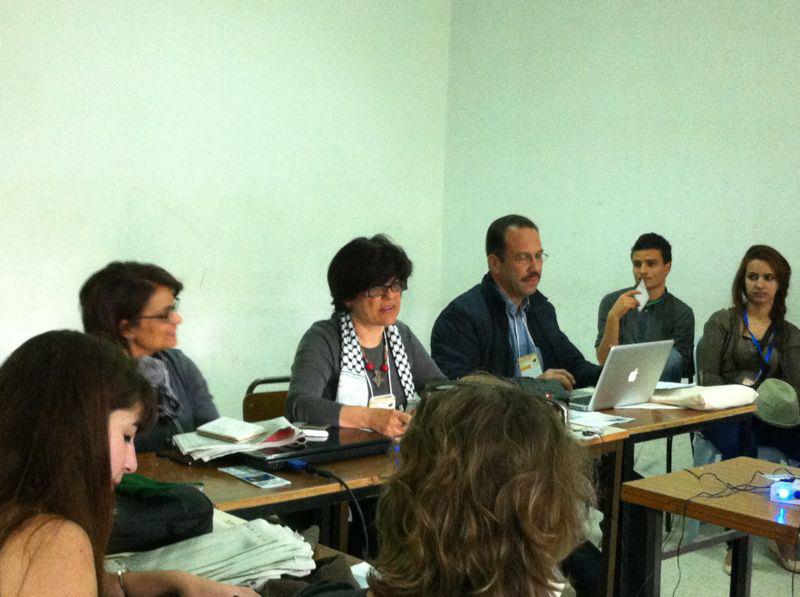 APN also participated in the opening march of the World Social Forum on the twenty-sixth of March, and the closing on the thirtieth of March, which was dedicated to solidarity with the Palestinian people in the framework of Earth Day. The closing march began from the January 14 square and passed in Pasteur Square to reach the Embassy of Palestine, where the number of participants exceeded forty thousand.