الصورة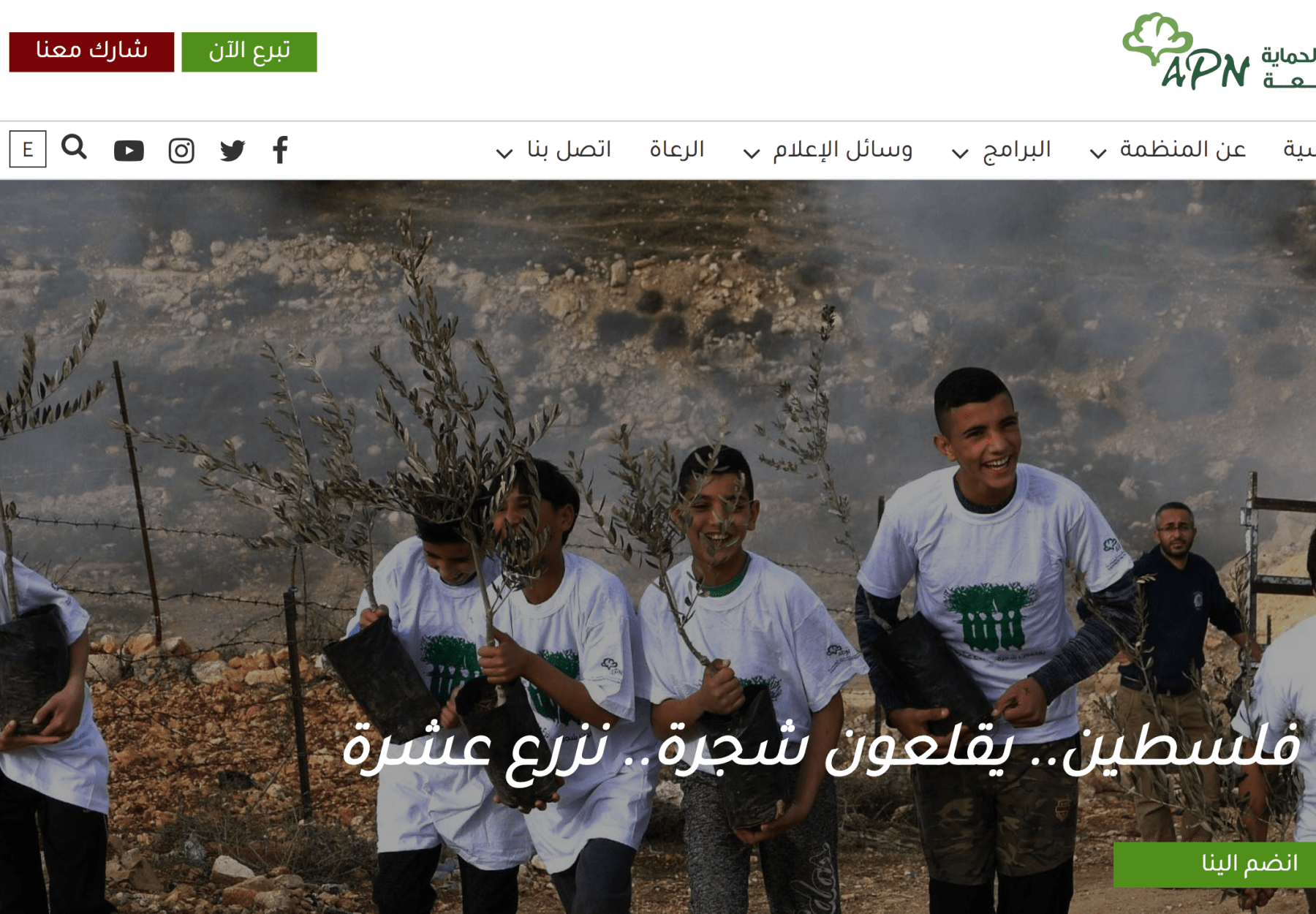 Keeping up with technological developments, the Arab Group for the Protection of Nature, APN, launched on the eve of the new year 2020, a new version of its website.
The new developed version, according to APN General Manager Mariam Al-Jaaja' will ensure to users a smooth informative flow of news and information about the Group's work and activities, clear ideas about its four major programs, voluntary work opportunities and making a donation for its work, within a seamless well-designed framework that keeps up with modern technological and visual developments.
Aljaaja' valued the efforts of Sprintive Software Company in designing and implementing the website, noting its smart approach in presenting and publishing the content of  the activities of APN which began its work at various levels 17 years ago. She thanked the Company's team initiative in volunteering to develop the website, which emanates from their belief in the Group's principles and goals.
Sprintive Manager Mohammad Abdel Qader said his company's employees believe in the importance of employing their expertise in digital transformation to serve impactful organizations.
He added: "we feel very happy with more impact done and by being able to have access to such organizations. We thank APN for allowing us this opportunity to take part in this noble work."
Exploring the website (www.apnature.org) both in Arabic and English, APN followers will be able to read about the Group's events and campaigns it carries out, join in implementation and voluntary work in various fields of activities by filling out special forms. They will also be able to contribute financially online to its work.