Image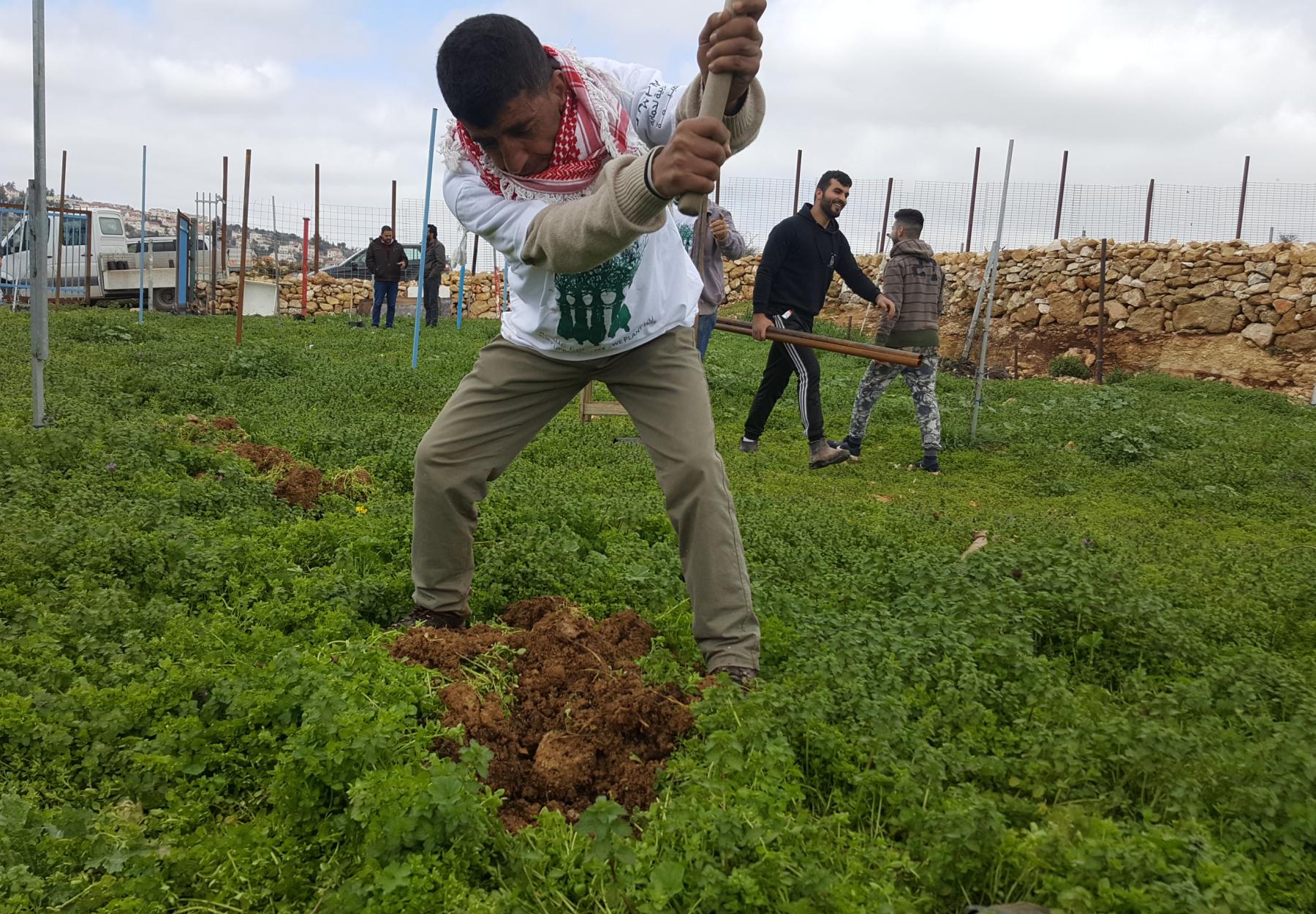 On March 2, 2020, APN and the Bethlehem Farmers' Union planted 200 grape trees on the land of farmer Muhammad Ibrahim Salah, in the town of Al Khader, south of Bethlehem, days after settlers uprooted his trees.
APN representative in Palestine, Ibrahim Manasrah, said that the initiative falls under the third Million Tree Campaign. He affirms the responsibility of APN to stand by the farmers in lands adjacent to occupation settlements to aid their steadfastness in the face of continuous violations. 
Salah's land is surrounded by the settlements of "Efrat", "Daniel" and "Eliezer." His farm was attacked by settlers who uprooted his trees in an attempt to seize his land.