الصورة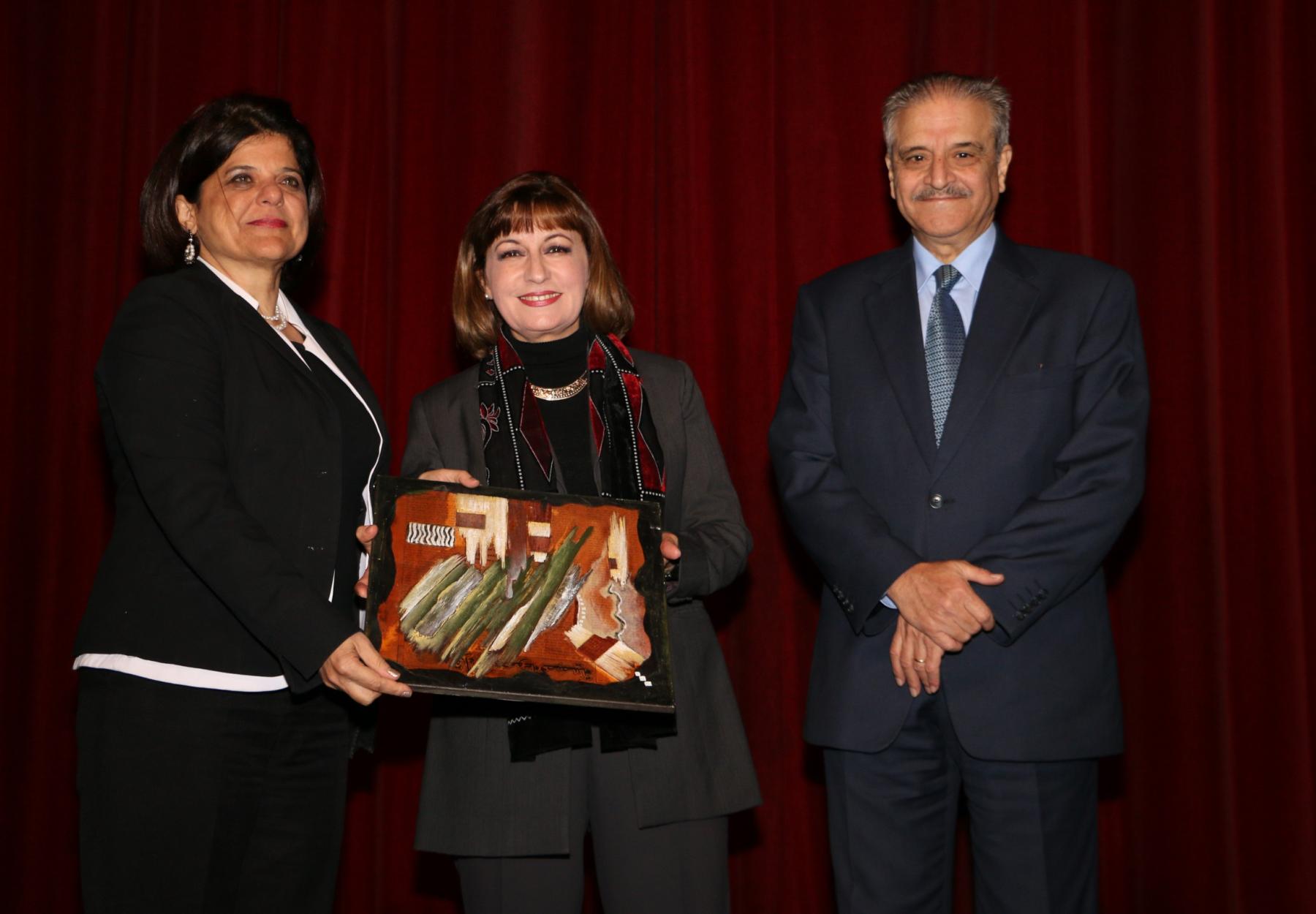 APN President Razan Zuayter was honored by the Ministry of Culture at a special ceremony held in Amman in recognition of the work, efforts and initiatives by a number of Jordanian public figures.
The Minister of Culture Lana Mamkegh  said at the ceremony held on Dec.2nd, 2015 that the event, the second of its kind, aims at celebrating their work to create new themes in culture, including that of giving with love and enthusiasm, invoking the true meanings of life and joy and making a difference in people's lives. She noted that each of those receiving honors has achieved one's reputation through a long process in life and could have chosen to stop but instead decided to bear the responsibility of a message of love and giving in the service of humanity.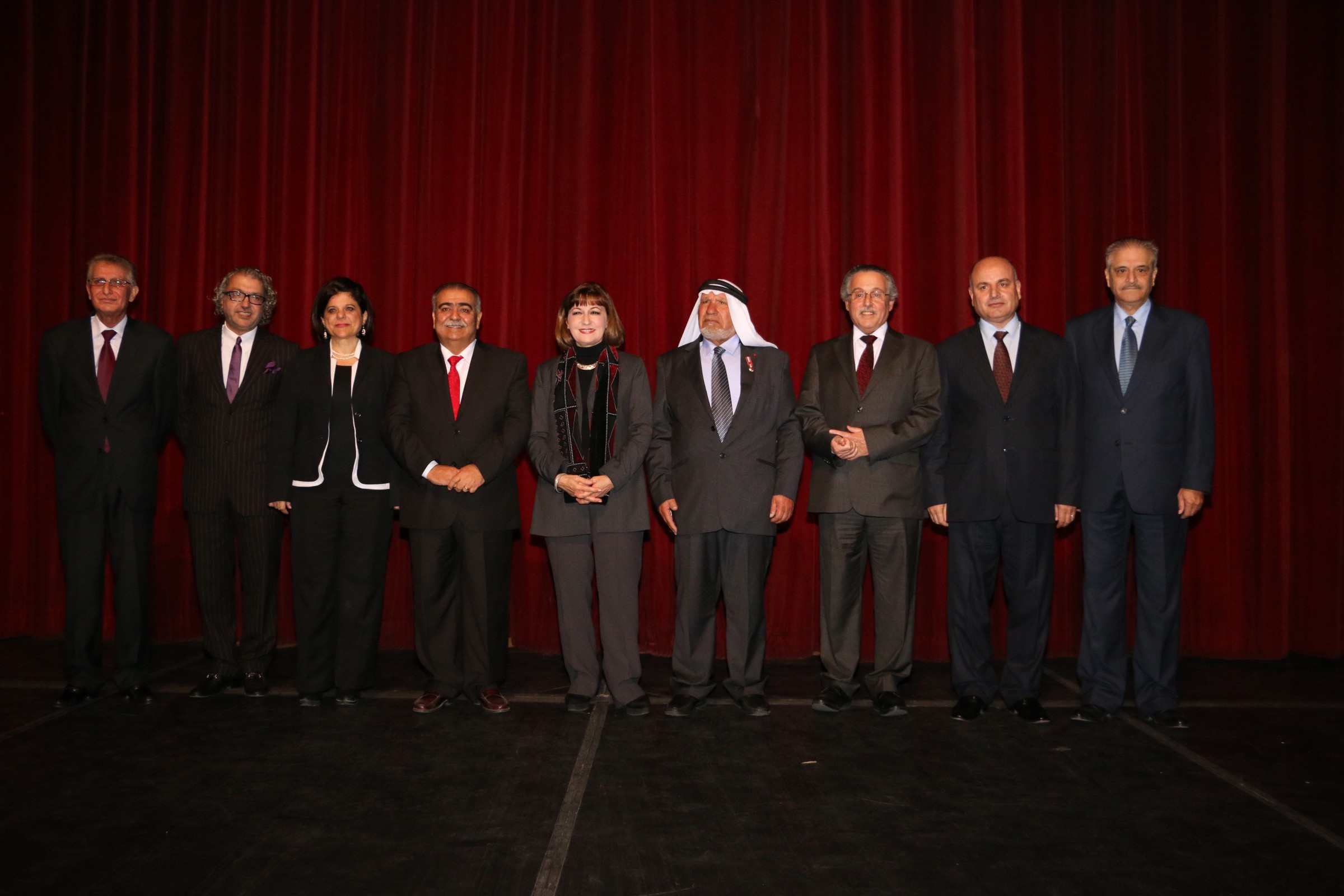 Among those honored was artist Suheil Bqa'een who launched an initiative to help blind students, engineer Hussam al-Tarawneh founder of Ibda'(Creativity)club in Karak, Dr.Asa'd Abdul Rahaman, President of the Palestinian Encyclopedia,  retired army general Sharif al-Omari, founder of a society to requalify young people released from rehabilitation centers, Mousa Hijazin, founder of a musical group dedicated to children with special needs and Ibrahim al-Hanaqtah with several humanitarian initiaves in Tafilah governorate.The ceremony included short documentaries on initiatives and achievements of those honored.At the end, Al-Fuheis Arab music troupe entertained the audience with old traditional songs.