Image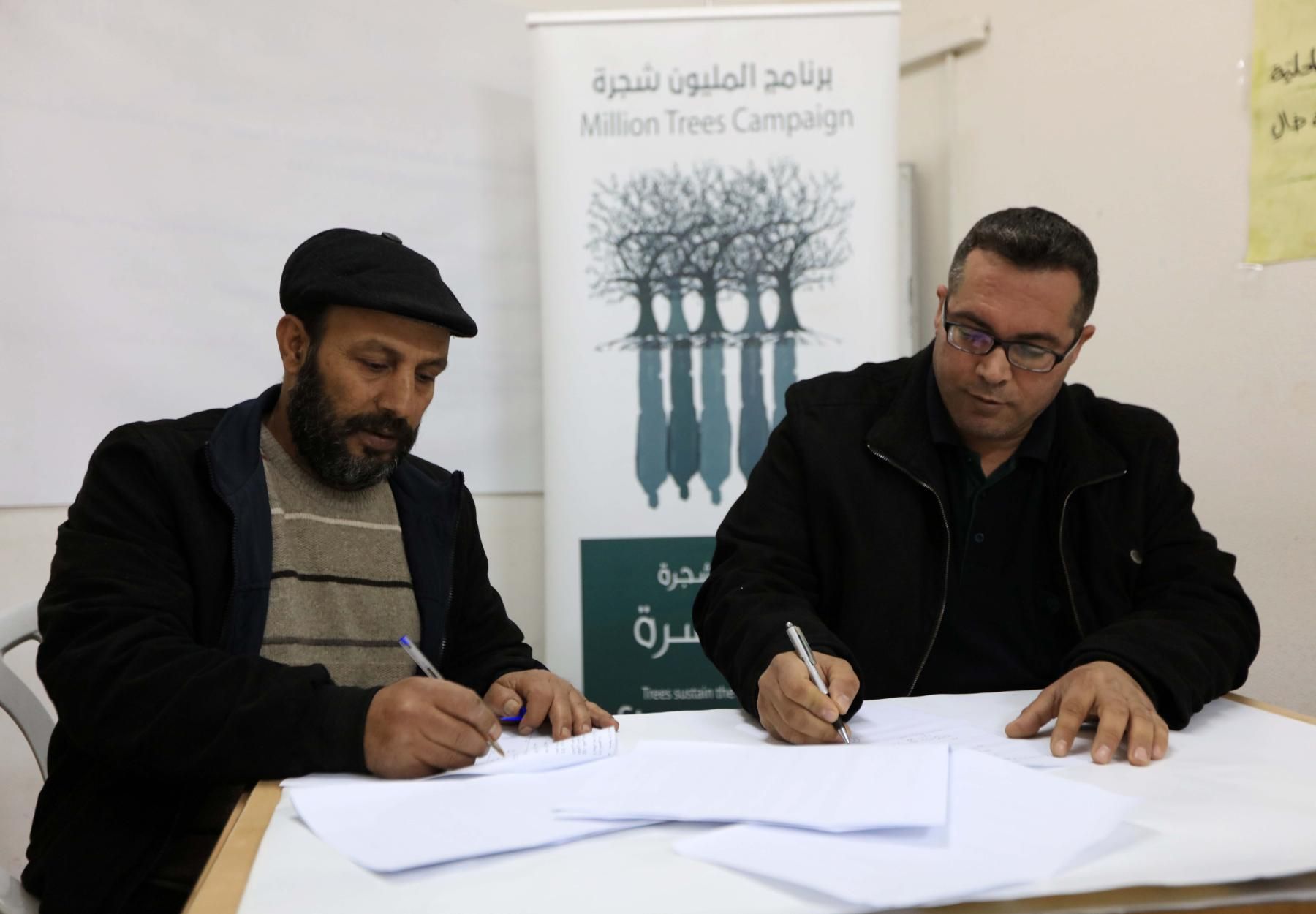 APN signed a memorandum of understanding with the Bethlehem Farmers' Union to implement the third phase of the "Hebron Trees" project. 
About 12,000 trees will be planted in villages northwest of Hebron as part of the Million Tree Campaign in Palestine. 
APN launched the Million Tree Campaign in 2003 and planted 2,434,452 fruit trees by the end of 2019. 
Ibrahim Al Manasrah, APN's representative in Palestine, said that "Hebron Trees" will support the steadfastness of Palestinians in their lands threatened with confiscation by the occupation. He added that the farmers within the project constitute a protective shield for the land, blocking the occupiers' settlement plans. 
Omar Issa, of the Bethlehem Farmers' Union, praised the campaign and pointed to the importance of supporting Palestinian farmers at a time when agricultural areas, farmers, and trees are under fierce attack by settlements. He announced that the municipalities of Beit Ummar and Sa'ir have been chosen for this year's "Hebron Trees" campaign.