الصورة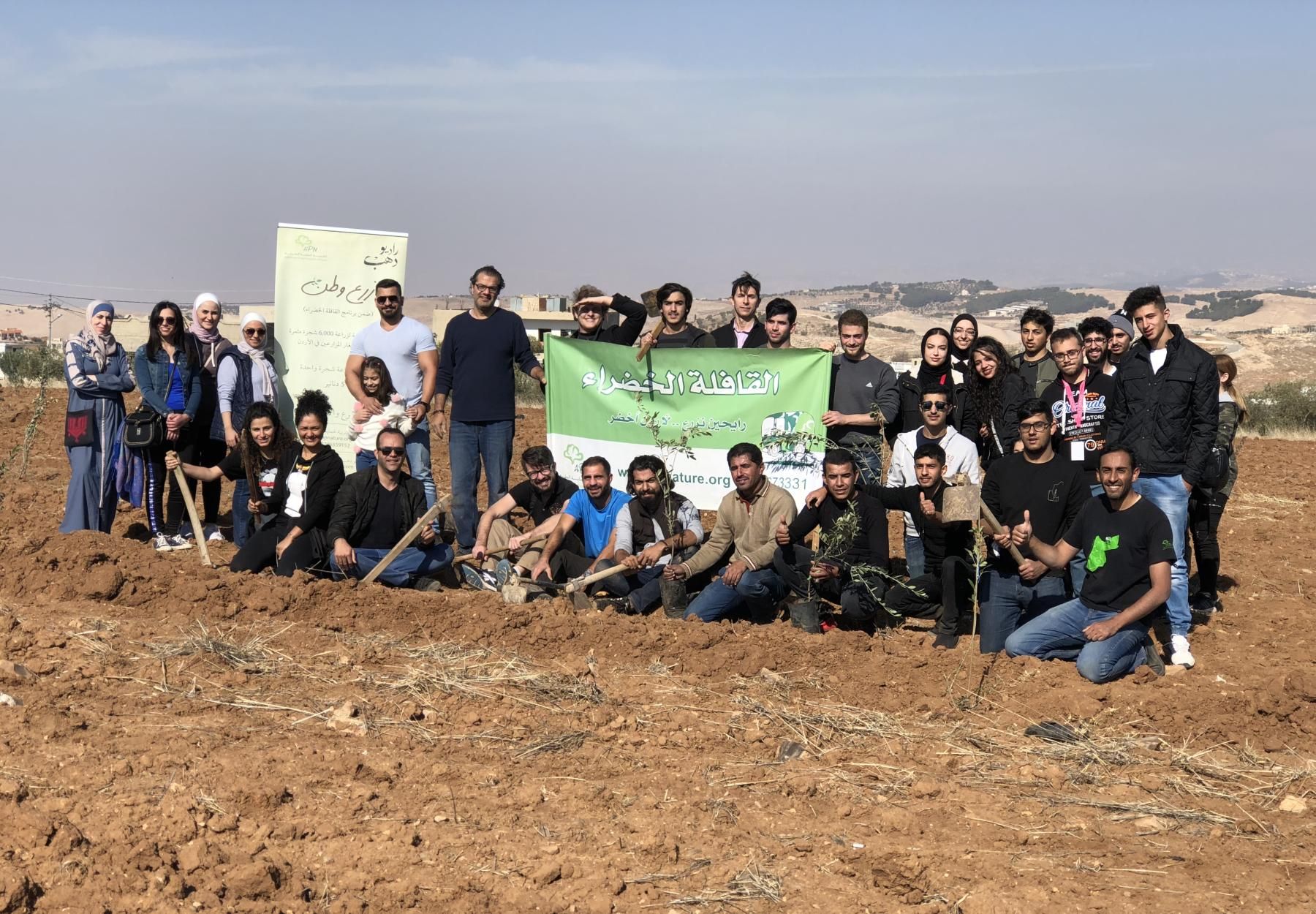 In the first manifestation of the 'Plant Your Homeland' campaign, APN has planted 500 fruit trees in the lands of three farmers in Al-Faihaa area of  Madaba Governorate. 
The planting work on November 23rd, 2019, was carried out with the participation of employees of the Arab Media Network ( Mazaj FM & Radio Dahab) along with volunteer students from The American University.
The campaign was launched in early October in cooperation with Radio Dahab. It includes planting six thousand fruit trees to support small farmers.
It is noteworthy that the activity carried out in cooperation with Madaba's  Women Charitable Society, witnessed interaction by 40 volunteers of different ages. It was implemented within the Green Caravan program, one of APN's most prominent projects for nature protection through which the organization aspires to empower Jordanian farmers, encourage the national product, enhance food security, as well as raise environmental awareness of citizens of the importance of agriculture.