الصورة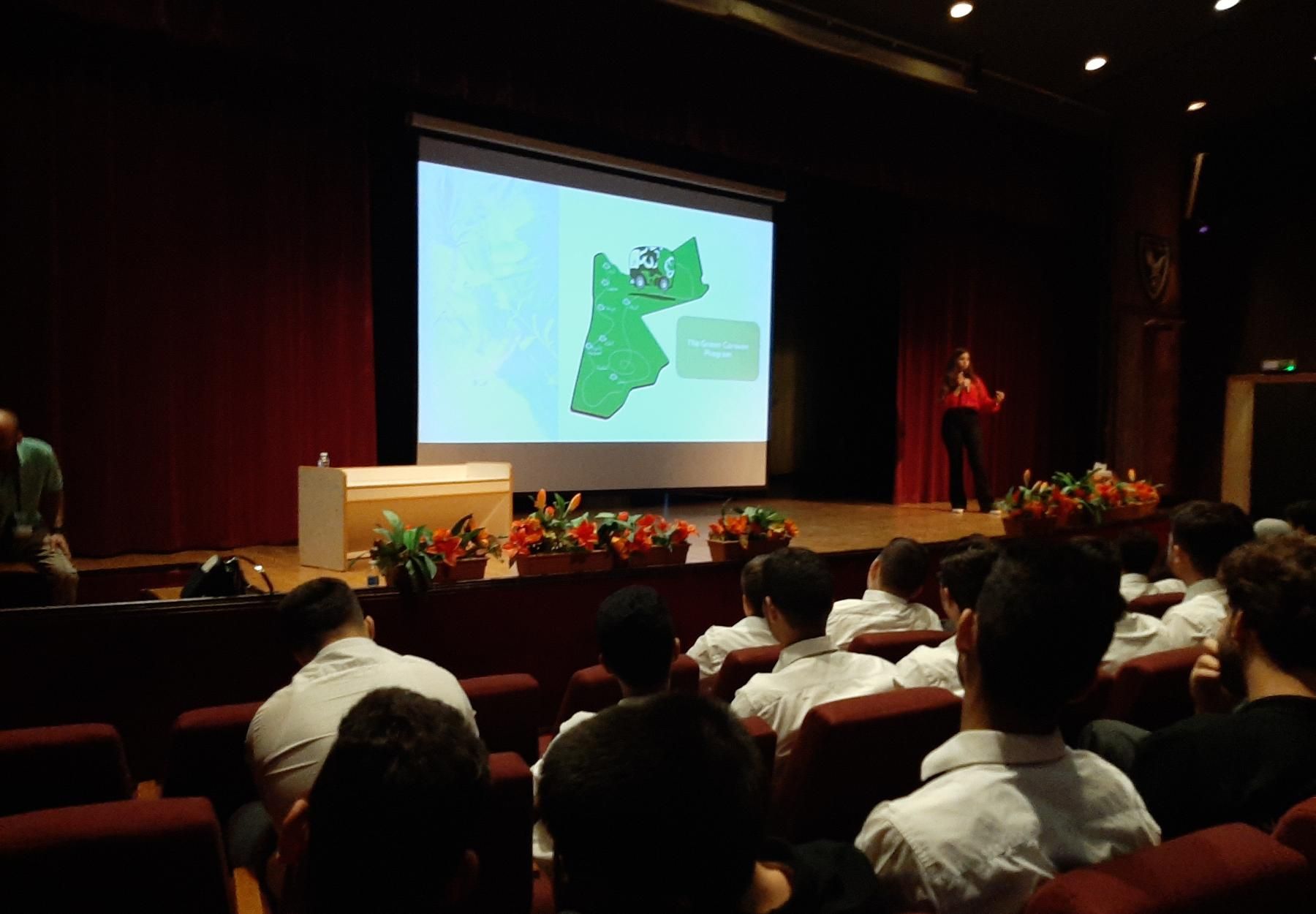 APN presented an awareness lecture regarding environmental issues and challenges facing Jordan and the Arab region on Thursday (October 17th) as part of the "If Only You Knew" program at the New English Schools. The lecture presented by Farah Masoud, APN's Research and Advocacy Officer, witnessed a lively interaction among students from secondary grades.
Mr. David Cooksey, Director of School Development, appreciated APN's initiative in raising environmental awareness among students and expressed his readiness to further cooperate with APN in the near future.
"If Only You Knew" is one of APN's main programs that was launched in 2012 to target university and school students in Jordan.