الصورة
On the 25th of November, 2017, APN held its Annual Dinner at the Landmark Hotel with approximately 800 guests in attendance. The Dinner included a dense panel discussion between M.P. Mandla Mandela, grandson of the late Nelson Mandela, BDS co-founder Omar Barghouti, and APN co-founder Razan Zuayter. The speakers presented three models of peaceful resistance that aim to beat injustice, racism and occupation.
Prior to the panel discussion, a film about APN's accomplishments in Jordan and Palestine was shown, and a welcoming note was given by APN President Rami Barhoush, who spoke about the threats of climate change and colonial intervention, and the consequential raging wars and famines. Barhoush stressed on the importance of enhancing sovereignty over food and natural resources as a means of defying the drivers of these. (Watch Rami Barhoush's speech here: https://www.youtube.com/watch?v=i9W6DvRWS5Y)
The panel discussion began with Razan Zuayter sharing APN's experience with successfully establishing a project built on genuine resistance through supporting agriculture and smallholder farmers and forming institutionalized partnerships with farmers in Jordan and Palestine, and a project whose ultimate goal is to liberate the land.  Zuayter spoke about APN's ongoing efforts to influence international policies, including thwarting the First Israeli-African Summit in Togo in collaboration with Arab and African governments and organizations. Zuayter also called on APN supporters, stressing on the importance of volunteering their time, and on the importance of united collaboration between all parties in order to develop and grow strategies for victory.
Omar Barghouti explained the essence of the boycott movement which uses a "work and hope" approach and resists the colonization of minds. The movement has been successful in isolating the Israeli colonial and apartheid regime through the enormous efforts by large trade and professional unions across the world, forming arguably the most important model of global solidarity that the Zionist entity now considers a strategic threat that must be combated.
Mandla Mandela spoke about South Africa's experience with apartheid, a racist system that it could not have beaten without global solidarity and unifying the voices of all ethnic and religious groups and civil society organizations. Mandela voiced that his grandfather, Nelson Mandela, believed in reciprocity, such that South Africa's support of Palestine is unceasing, in the same manner that Palestine had strongly supported South Africa. Mandela also firmly reiterated the words of his late grandfather, that the freedom of South Africa is incomplete without the freedom of the Palestinian people. Mandela endorsed the Million Tree Campaign, launched by APN in an effort to enhance Palestinian peoples' sovereignty over their land, and the Boycott, Divestment and Sanctions (BDS) Campaign. Mandela called on the Palestinians to unite and pave the way for genuine global solidarity.  
To watch the panel discussion, see: https://www.youtube.com/watch?time_continue=1&v=-pEohq28FoE
The Dinner continued with lovely musical pieces by the talented musical duet Tareq Jundi and Naser Salameh with vocals by Yazan Sabbagh, who concluded the night with a group rendition of the ode "Mawtini" (homeland).
The Dinner's M.C., Azmi Shahin sent his blessings to farmers in Palestine and Jordan, some of whom were in attendance, announcing that proceeds from the event will go towards planting trees and supporting farmers in Jordan and Palestine.
APN honored its guest speakers, the musicians, farmer Samih Hashem from the Ahliya for Agriculture – Jordan, and APN volunteers Razan Khalaf, Qais Al Hunti, Muath Qatanani, Hala Abdo and directors Rami Al Daoud and Mustafa Rasheed, in addition to activist Rasmea Odeh who illuminated the Dinner with her presence.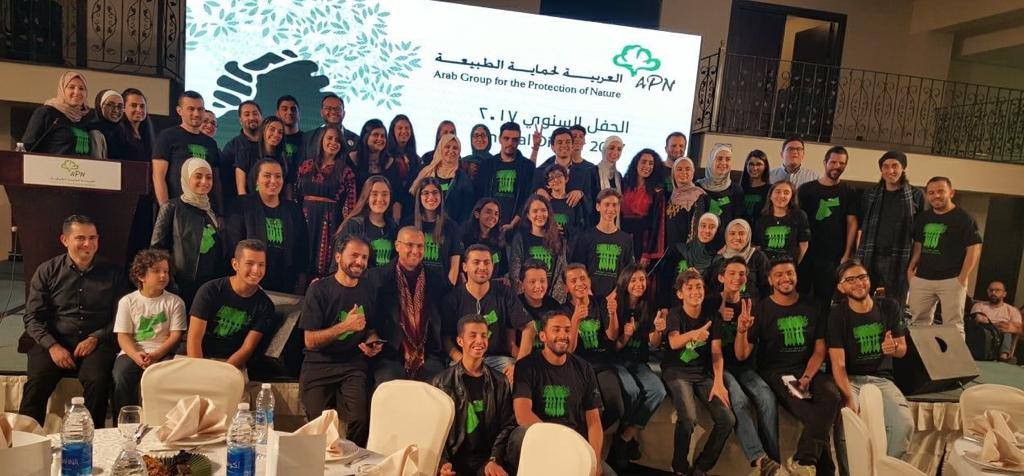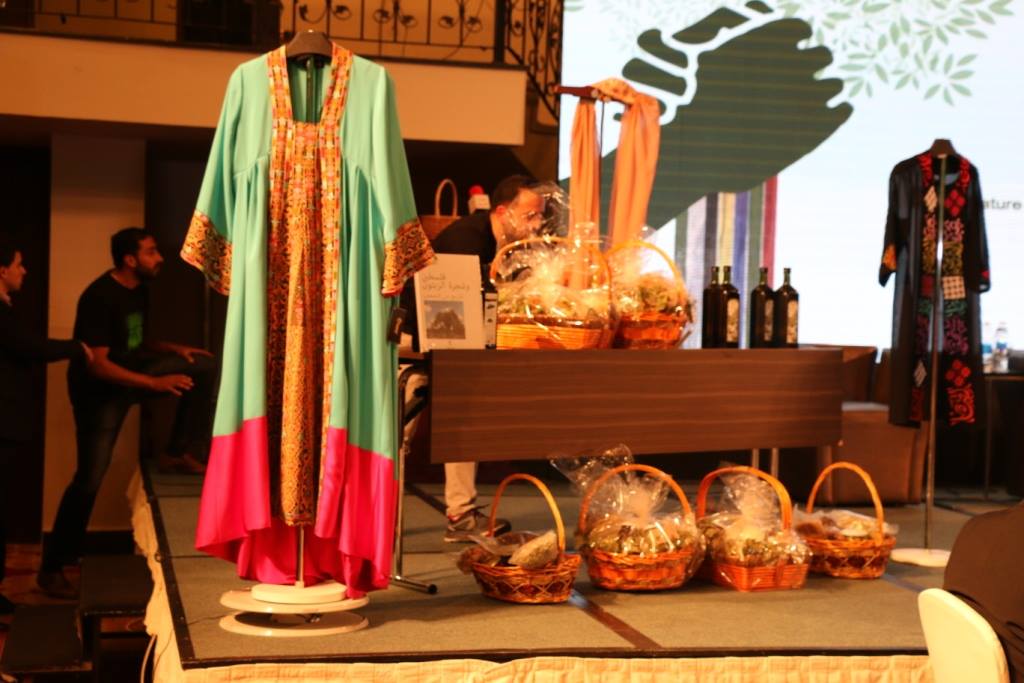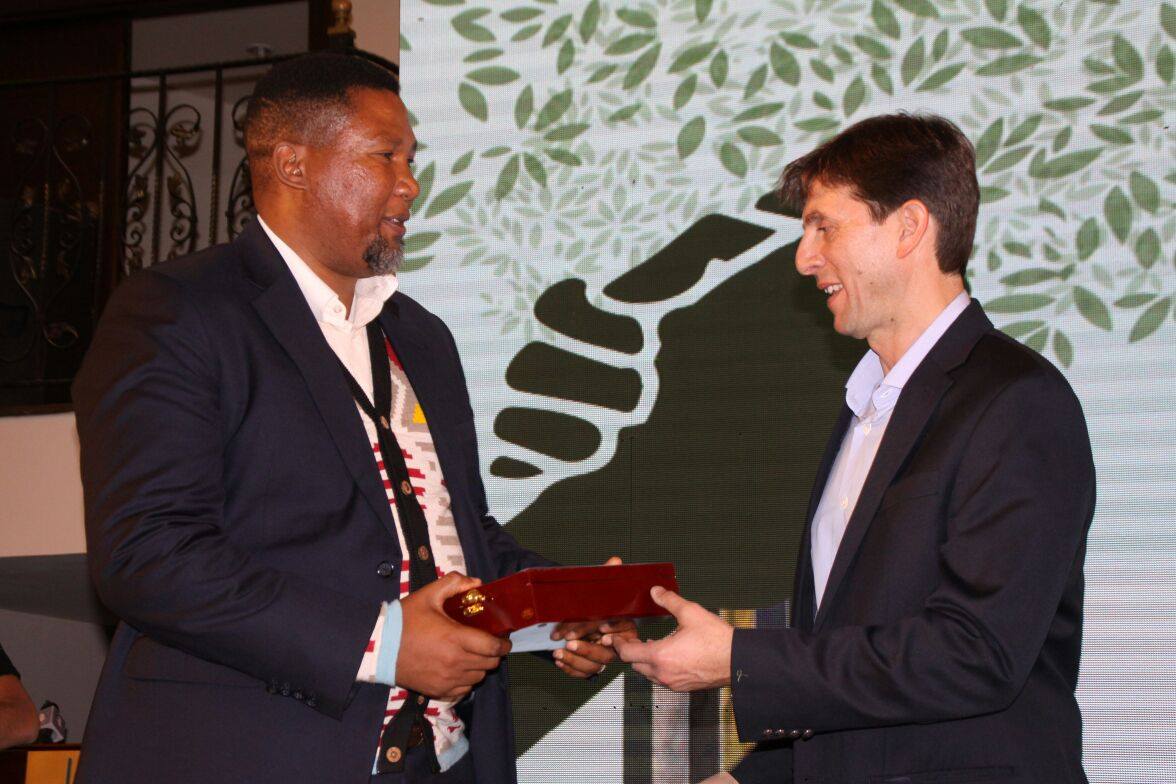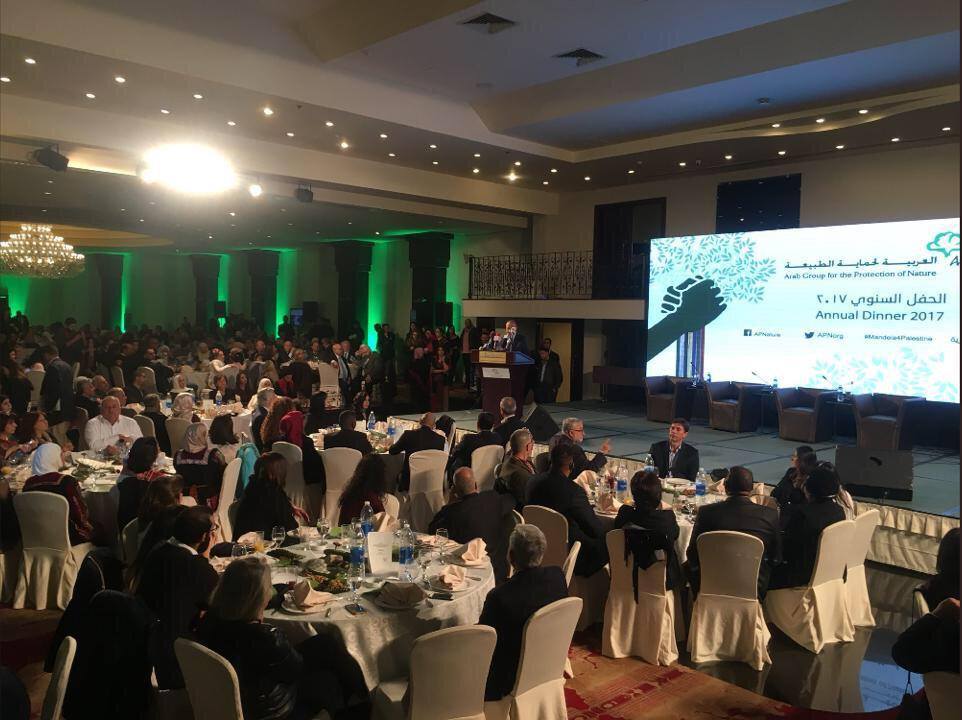 For more pictures from the event, see: https://www.facebook.com/pg/APNature/photos/?tab=album&album_id=1727552567316932