الصورة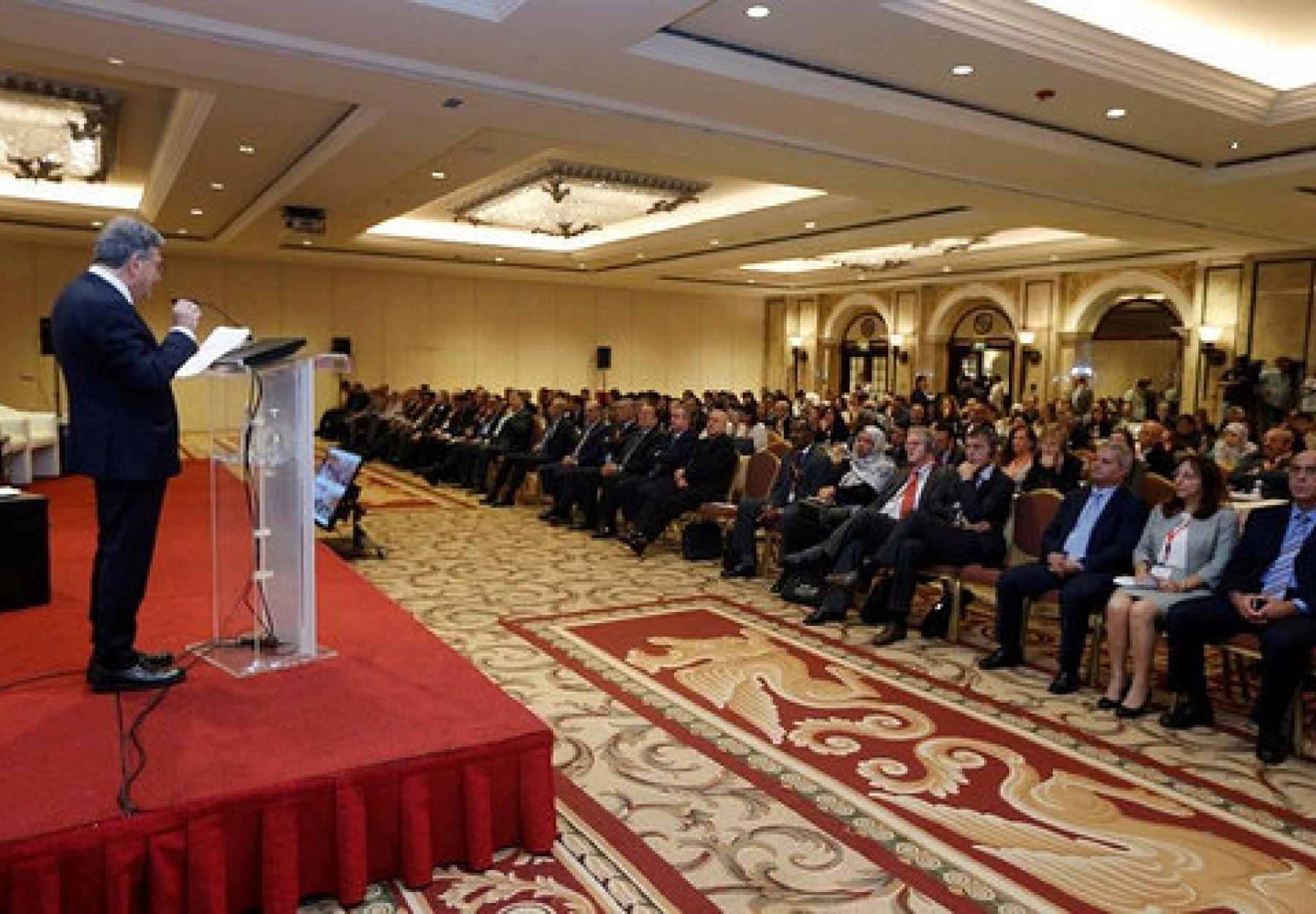 APN has taken part in the meetings of the Arab Forum for Environment and Development Conference held in Beirut, Lebanon on Nov.17th, 2015.
The Conference theme was 'Sustainable Consumption' with a major report indicating that the imbalance in the subsidized prices of water, energy and food in the Arab region is encouraging consumption patterns characterized with  waste and over-spending.  However, the 2015 AFED report on Sustainable Consumption revealed a trend towards change with six Arab countries starting to introduce measures to reform the subsidy system.
It also indicated that preservation of the environment will not work unless associated with a radical change in consumption habits. In comments during the conference, APN General Manager Mariam Al Jaajaa focused on the need for caution in following directions of the International Monetary Fund and the World Bank which seek to dictate to countries around the world to lift all types of subsidies including price subsidies without a well planned strategy, and regardless of a country's socio-economic conditions. She drew attention to the fact that developed countries, such as in North America and Europe are far from practicing what they preach , since they support their producers with price subsidies on  production inputs, most importantly in the agricultural sector, in order to ensure local food security and national income through exports. There were 600 Participants at the conference (representing 48 countries and 180 public and private institutions, regional and international agencies, universities and research centers, civil society organizations and media outlets. Forty university students from 12 Arab countries took part within the framework of the Forum's 'Future Environmental Leaders' initiative.