الصورة
On 7/10/2017, APN and 70 volunteers from the Sanfur Mohandes team of the University of Jordan headed to the central Jordan valley to plant 500 citrus, guava, grape and olive trees and construct a water collection pond for irrigation.
The aim of the activity was to enhance food and water security for the farmer Um Ali.
The trees were sponsored by National Paints and saw the enthusiastic participation of members of the local community, the Director of the Directorate of Agriculture of Deir Alla, and the coordinator of the National Center for Agricultural Research and Extension. The activity was organized in collaboration with the Ahliya for Agriculture.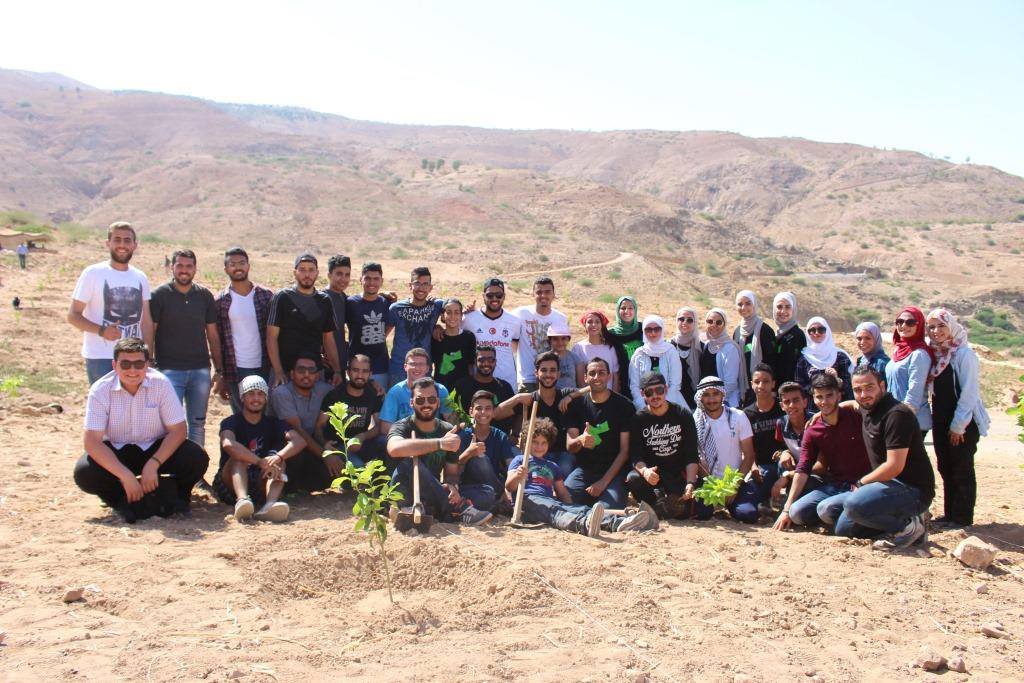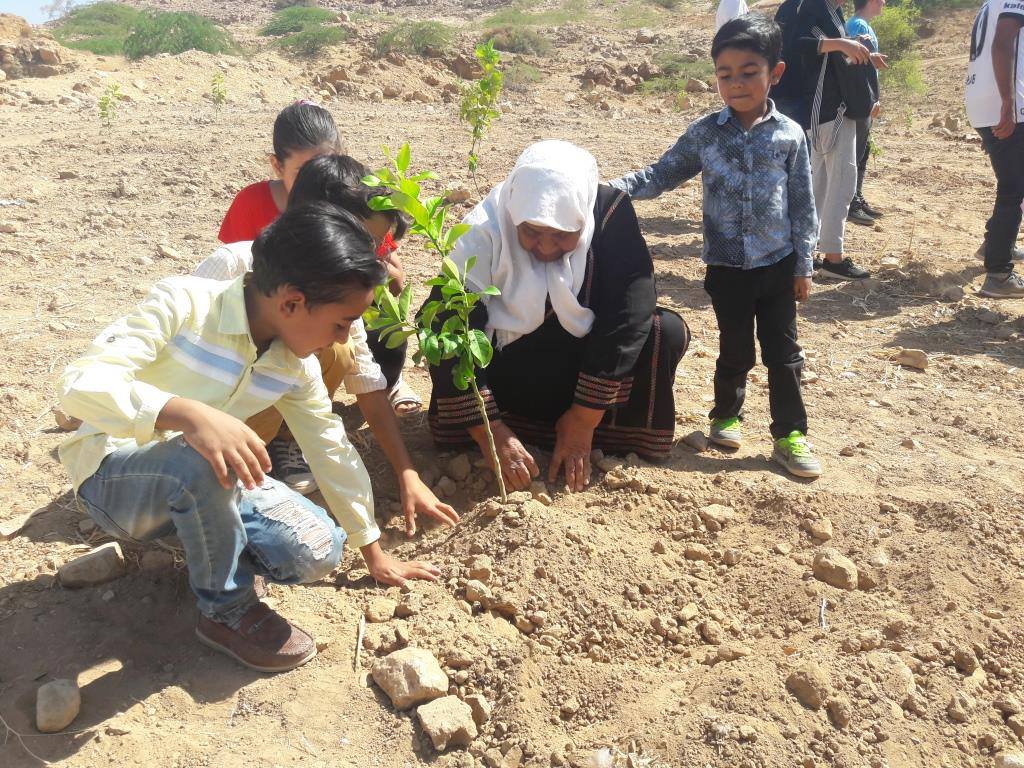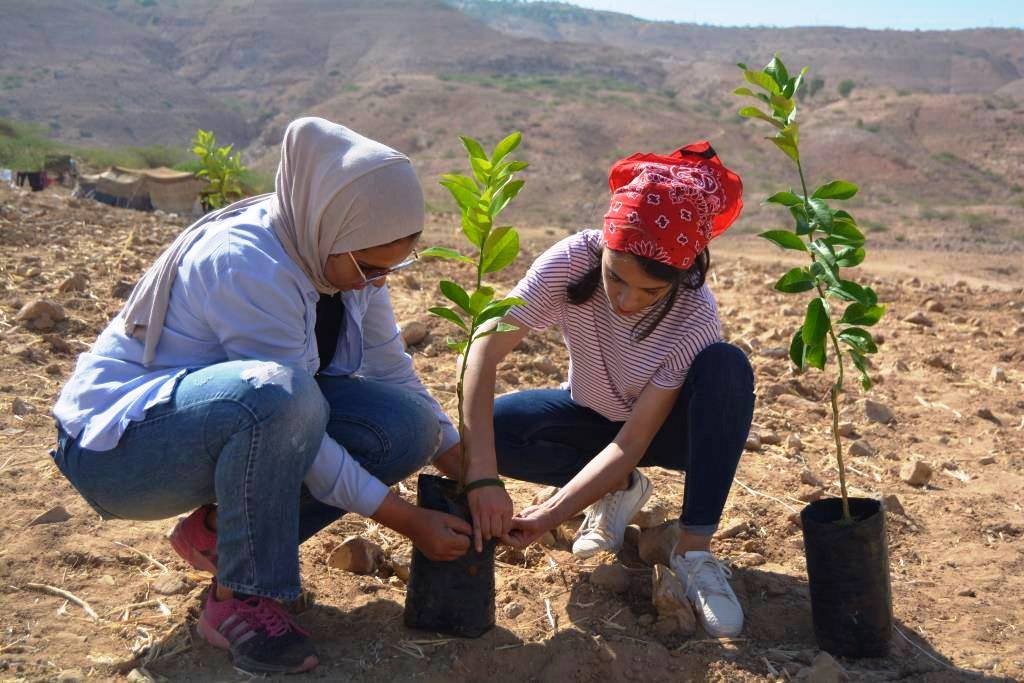 For more pictures of the activity, see: https://www.facebook.com/pg/APNature/photos/?tab=album&album_id=166700365670515
Coverage of the activity by Ro'ya TV: https://www.youtube.com/watch?v=vaWE5iK1D_E&t=55s