الصورة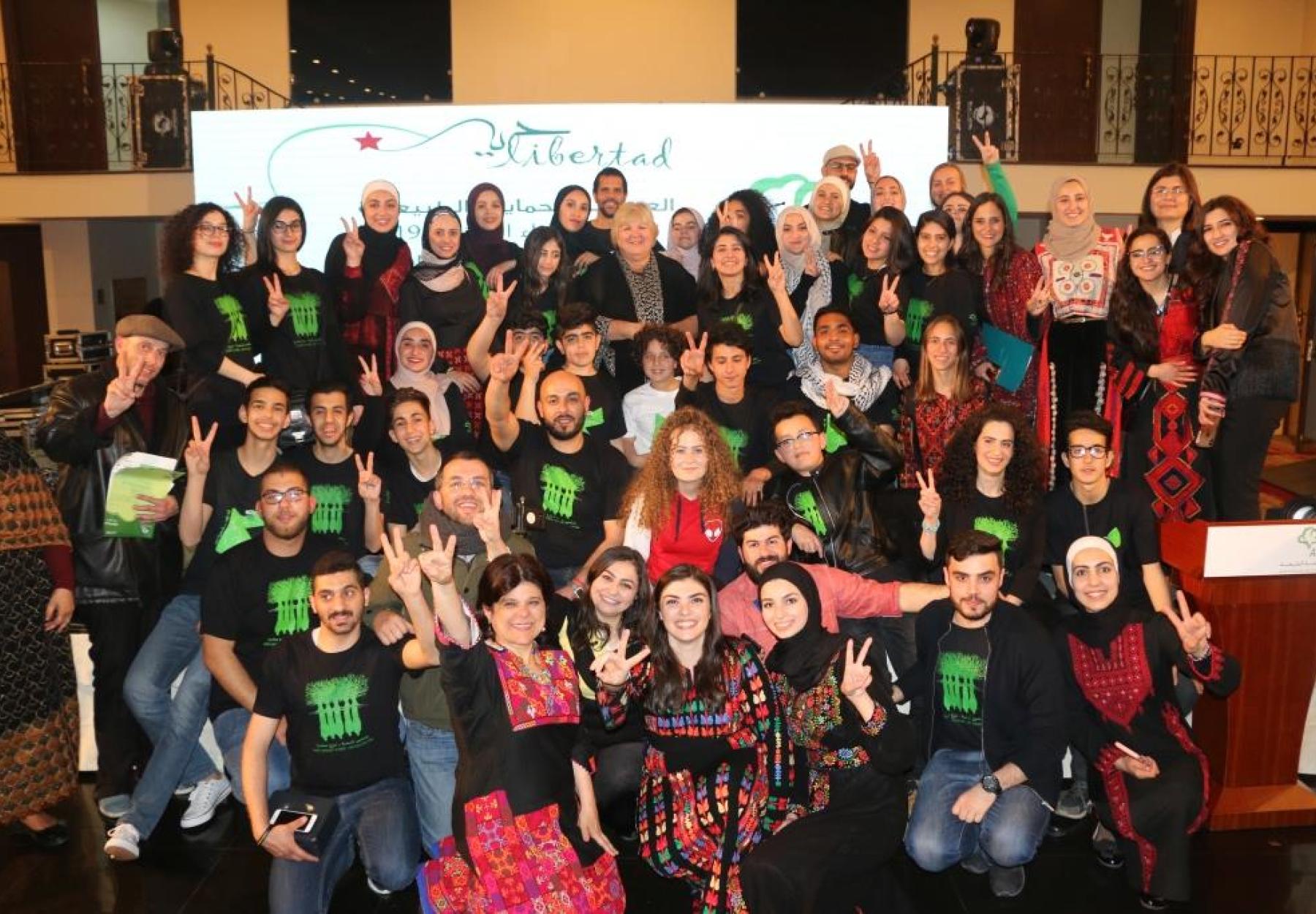 The annual event of the Arab Group for the Protection of Nature (APN) highlighted the struggle of people against injustice, occupation and racism through the experiences of three guests hosted by the Group.
Dr. Aleida Guevara of Cuba, daughter of the legendary freedom fighter Ernesto Guevara, along with Rizq Salah, a Palestinian freed prisoner and the young Ahd Al-Tamami,  who was jailed after confronting and slapping two Israeli soldiers were all at the event held on March 30th, 2019.Ms. Guevara spoke about the struggle and steadfastness of Cuba under a blockade imposed by the United States.
She said: "We need as peoples to resist, and we know how to resist."Palestinian Salah, freed after spending 20 years in an Israeli prison was determined to keep farming his land;"Olive trees are like sons to me. I was not able to raise my children while in prison, but God gave me these trees instead, to tend and take care of them.
"Ahed Tamimi, asserted that replanting trees and supporting farmers is an important form of enhancing resilience and that is one of the main messages given by Palestinian political prisoners.The symposium was moderated by the Chair of the Arab Network for Food Sovereignty Mrs.Razan Zuaiter who focused on the principle of Food Sovereignty that allows political sovereignty. She confirmed that the "Fertile Crescent" is considered the first source of agriculture in the world where most of the crops we know today were initially cultivated. She said it has now turned into the most food-deficit region and the largest importer in the world.
Prior to the symposium, Rami Barhoush the Group's board director gave a welcoming speech announcing that the proceeds of the event will go to tree cultivation operations in Jordan and Palestine.  He indicated that APN seeks to grow more than 100,000 trees over the next agricultural season.The event also included a screening of a documentary to the one thousand attendees featuring APN's achievements Later, a group from Al-Hannounah Popular Culture Society entertained the audience to a show of the traditional Al-Dabkah dance accompanied with the songs and music of Hind Hamed, Hurak Maradian and Atef Malhas.