Image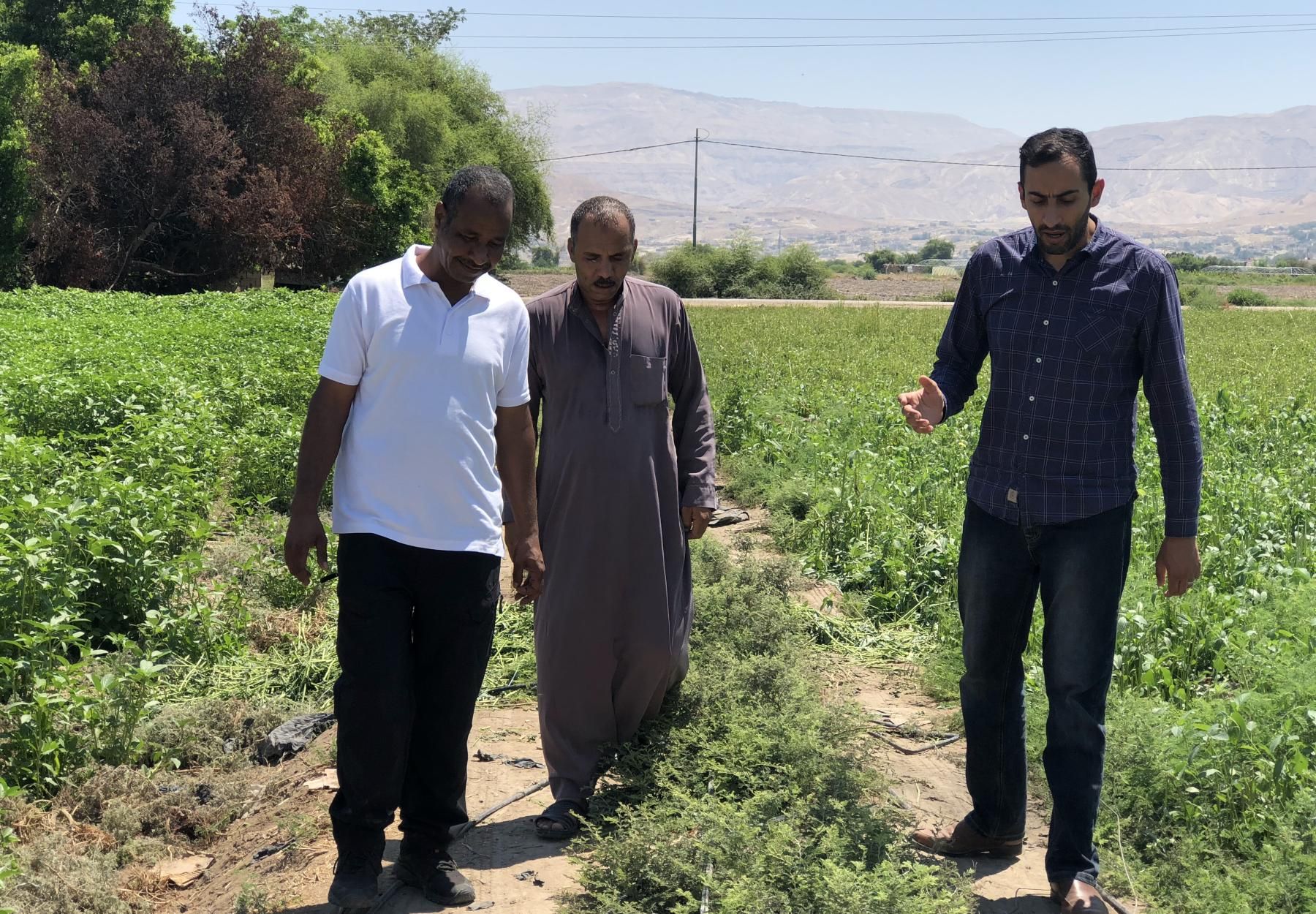 A team from the APN visited some of the group's completed agricultural projects in the southern Jordan Valley on Thursday, 2 July 2020, to follow up on their progress and to identify any obstacles facing farmers there.
The team visited farmers that APN has supported in cooperation with various partners. They found that most of the lands had a beautiful green cover, and especially ones were Molokhia seeds were planted. APN distributed 500 km of Molokhia seeds to farmers to cover approximately 100 dunums of southern Ghor lands.
The projects reflected positively on the farmers who expressed their joy with the outcomes and produce. Some farmers sold their crop of Molokhia and invested the returns in larger areas of agricultural land.
Mohamed Qteishat, Director of Rehabilitation Projects at APN said that projects implemented in the southern Jordan Valley are in full swing and that the results are promising. He added that "This will prompt us to continue the development projects to empower small farmers, where we will study the possibility of expanding support to them, to include irrigation water networks, and to provide farmers with marketing techniques for their agricultural products."
Qteishat emphasized that these projects that are part of the Green Caravan program would enhance food security and contribute to achieving food sovereignty in Jordan, especially with the emergence of the need to apply these concepts in light of crises and epidemics.
Malik Al-Ajalin, Director of Al Numeira Environmental Association, accompanied APN on their visit to the Ghor Al-Mazraa and Ghor Al-Safi regions and provided information about the realities of agriculture and farmers in those areas. The team met with Director of the Ghor Al-Mazraa district, Wael Al-Shurafa, who stressed the importance of what APN is doing and its willingness to overcome obstacles to support the agricultural sector.
You can contribute and support our agricultural projects in Jordan by visiting our donation page. Click here.