Image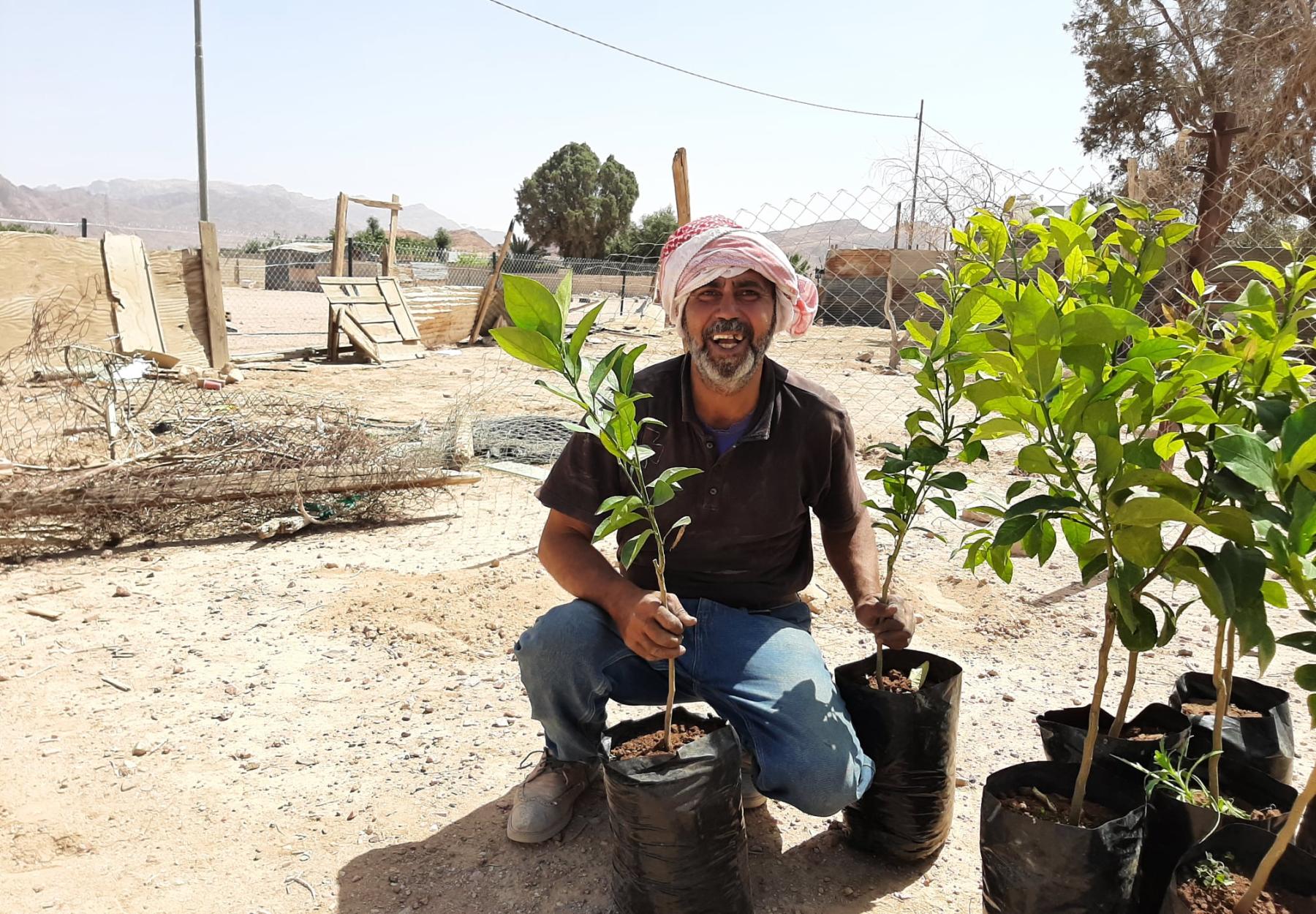 The Green Caravan has arrived in Aqaba Governorate for the first time to plant 1525 fruit trees to benefit 28 farmers. The trees were planted on 48 dunums. The campaign was made possible due to the support of Radio Dahab's listeners.
The Arab Group for the Protection of Nature has been implementing the Green Caravan program since 2003 to enhance food security and empower small farmers in Jordan.
The 'Plant Your Homeland' campaign was launched by the Arab Group for the Protection of Nature and Radio Dahab to support farmers in light of many of them lacking the basic tools to continue managing their lands. The campaign also aspires to encourage national production and strengthen awareness on the environment and the importance of agriculture.
The trees were distributed in partnership with the Madaba Women's Charity Association and the Ibdaa Foundation for Development and Training of Farmers in Al-Fayhaa in Madaba, Al-Harir and Al-Ais in Al-Tafila, and Al-Quwirah, Umm Al-Basatin, and Rahma in Aqaba.
The trees (olive, apricot, peach, grape, fig, and citrus) will cover the needs of farmers facing difficulties that have multiplied with conditions imposed to curb the spread of COVID-19.