Image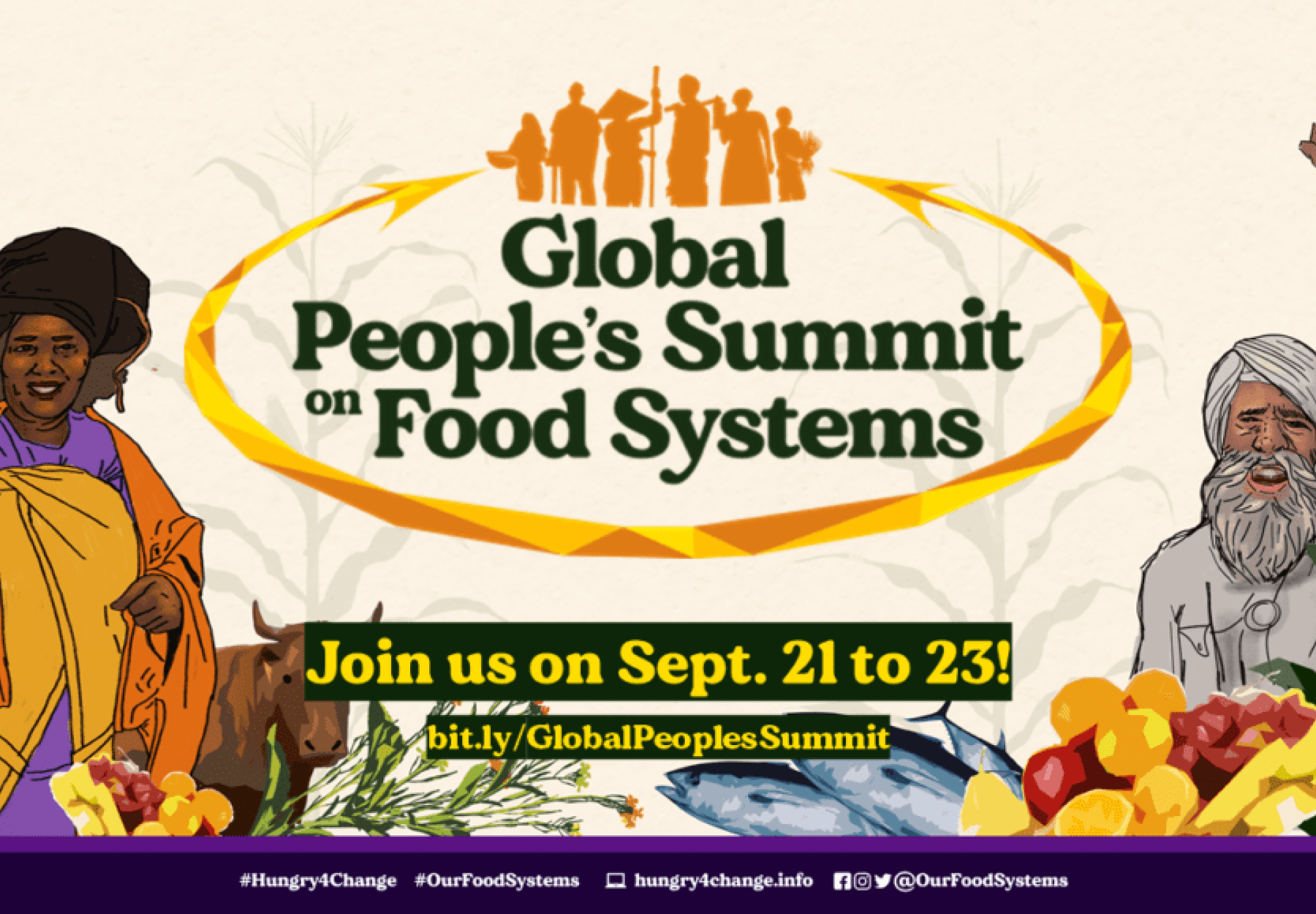 A group of international organizations, including Arab Network for Food Sovereignty and The Arab Group for the Protection of Nature, are preparing to hold a popular conference for food systems over the period (21-23 September 2021), coinciding with the food systems summit held by United Nations (UN-FSS), in response to the UN summit for ignoring the aspirations of the world's smallholder farmers.
 
The "APN", "ANFS" and a group of international partners held a webinar titled "The People's Track to Food Security, Genuine Development and Just Peace" with the participation of hundreds of experts from different countries around the world, as part of a response to the marginalization of people and communities in the 2021 (UN-FSS).
 
The participants warned, during the webinar, against big profit-seeking corporations attempts to exclude civil organizations from participating in any visions and perceptions of food systems, noting that the UN summit gives ample room to these corporations, which seek to impose policies that suit them at the expense of local systems and farmers.
Razan Zuayter, President of the Arab Network for Food Sovereignty, who plays a big role in organizing the summit "Global People's Summit on Food Systems", said that Active action to communicate farmers' voices and convey their needs and aspirations was a critical priority at this time, especially since there were fears that the United Nations would establish an unjust, unequitable, unhealthy, and unsustainable food system that is in line with the policy of global monopolies in agricultural production and trade, which seeks global land grabbing and environmental destruction for profit. Pointing that Neoliberal reforms funded by the International Monetary Fund (IMF) and the World Bank support these policies that perpetuate corporations' control of land and agricultural trade.
 
She added "it is time for a real global people's summit for just, equitable, healthy, and sustainable food systems".
For more information, please click on the link of "Global People's Summit on Food Systems":
https://peoplessummit.foodsov.org/