Image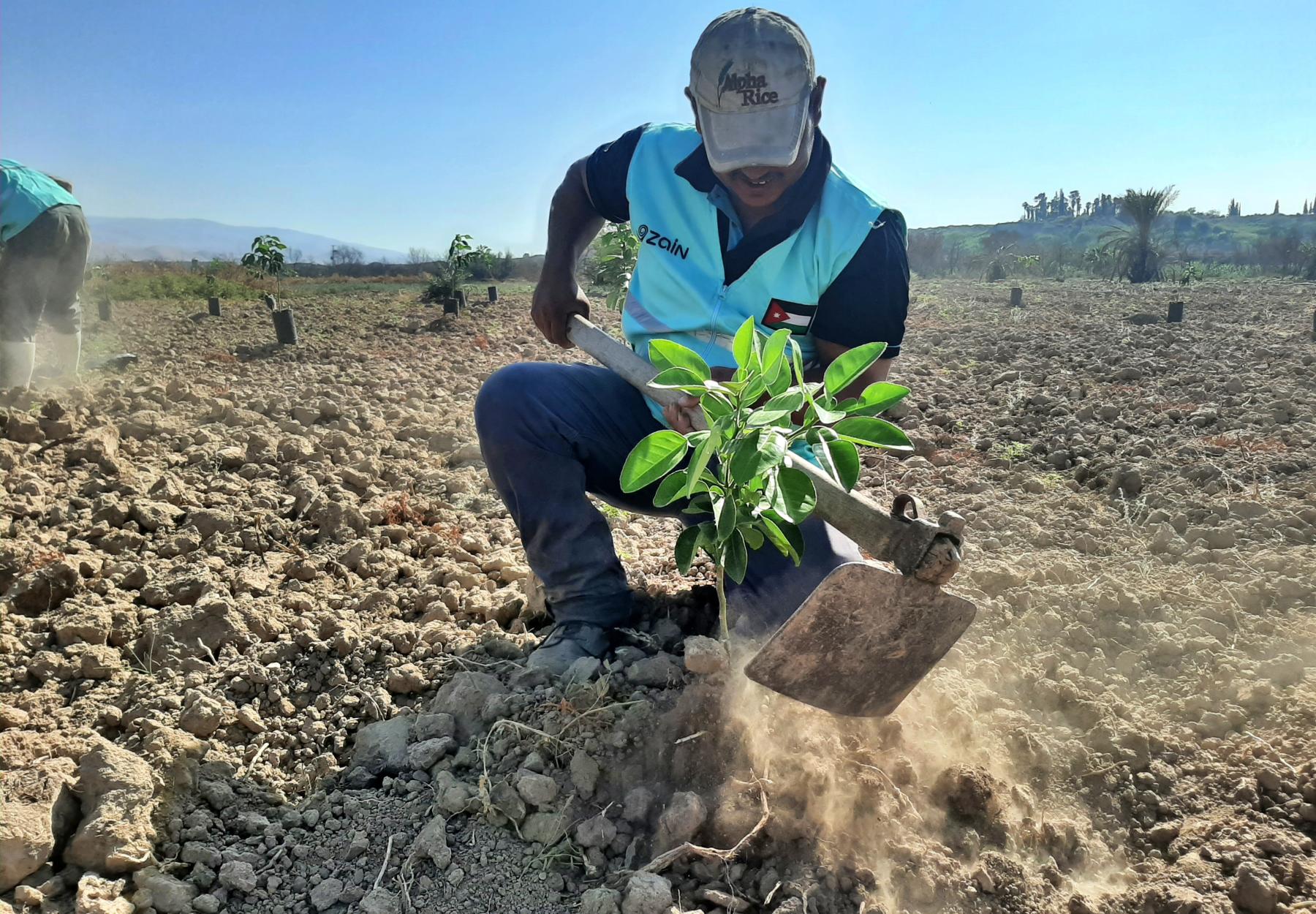 In partnership with Zain company, The Arab Group for the Protection of Nature replanted, as part of the Green Caravan program, 500 citrus trees on the land of the farmer Mahmoud Abu Halhil, in the Al-Mashaa area of the Northern valleys on October 26, 2021. His land was entirely burned five months ago.
The project aims to support and economically empower Jordanian farmers on their land. It is in line with the 13th Sustainable Development Goals, which is to contribute to mitigating the negative effects of climate change by planting trees, to reach a level of co2 absorption of more than 11 tons per year.
APN's General Director, Mariam al-Jaajaa, has emphasized that the partnership with "Zain" will contribute to increasing agricultural activities aimed at enhancing food security in Jordan, which in return will help enable farmers overcome the challenges that threaten their stay in their land and move forward with their agricultural projects.