Image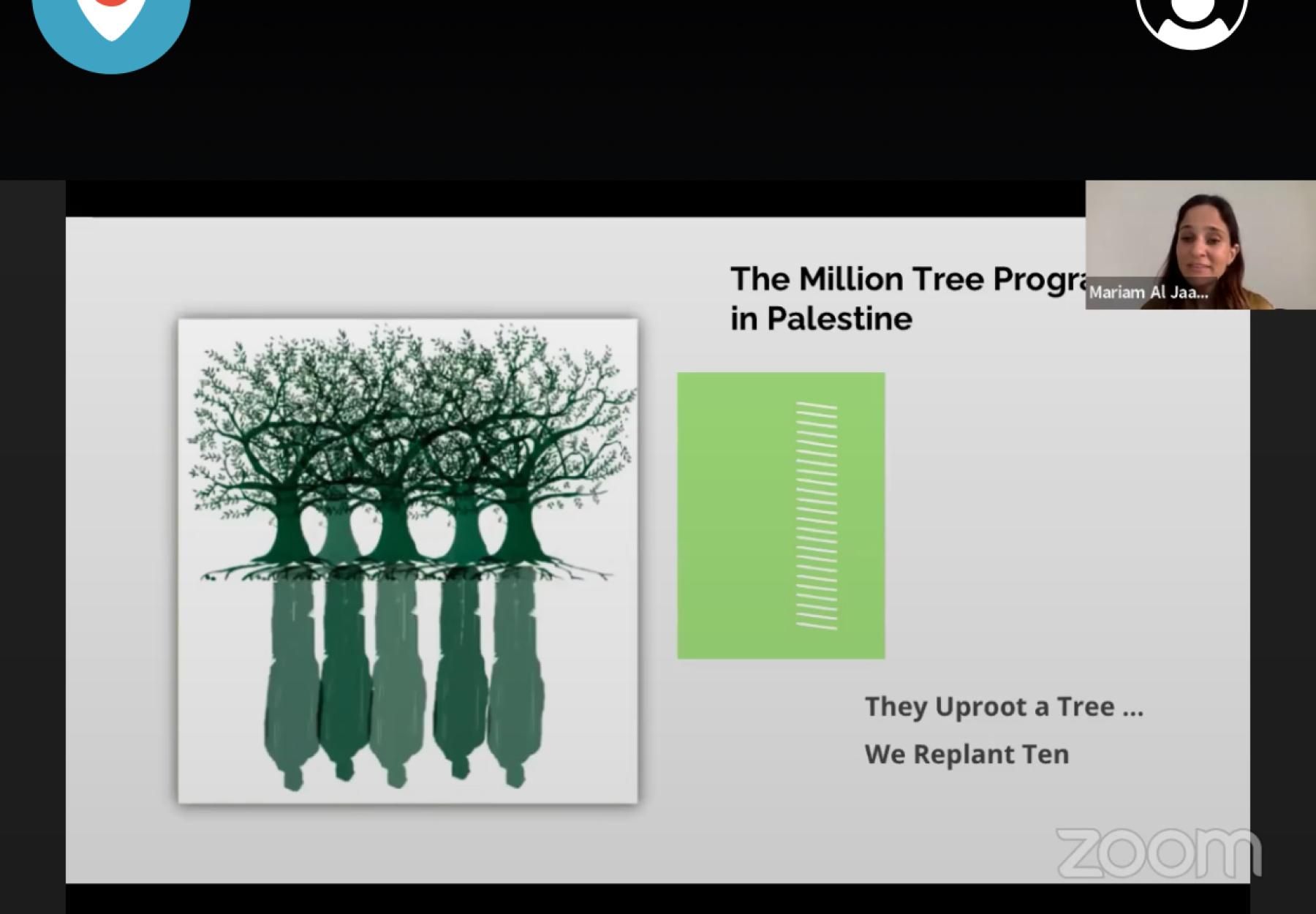 General Manager of The Arab Group for the Protection of Nature, Mariam Al-Jaajaa, participated in an international webinar titled "Rebuilding Palestine" which was organized by American organization Iportal (13 July 2021).
Al-Jaajaa presented a set of ideas from an environmental and agricultural angle to enrich the webinar, which focused on initiatives, start-ups, and Islamic financing and investment in the context of rebuilding Palestine.
She also made recommendations on what investments should target in terms of agriculture and the environment in Palestine. She pointed out that agriculture has a crucial role in promoting the economic sector and sustainable development in Palestine. She reviewed the activities of the Arab Group for the Protection of Nature in the context of this topic, especially the Campaign to Restore the Agricultural Sector in Gaza. 
Al-Jaajaa criticized economic and environmental approaches promoted by some international organizations, noting that they are empty of content and that their application is impossible in Palestine. She said that communities and local initiatives had suggested alternatives to these approaches, which have proven to achieve impact, based on the experience of the Arab Group for the Protection of Nature. 
The webinar featured 15 experts from various fields to harness the momentum and support that has been built so far for the Palestinian cause. This is not only to mitigate some of the damage caused in the Gaza Strip as a result of the war but to reconstruct other areas in Palestine by building bridges between local organizations and startups with supporters from outside Palestine.