Image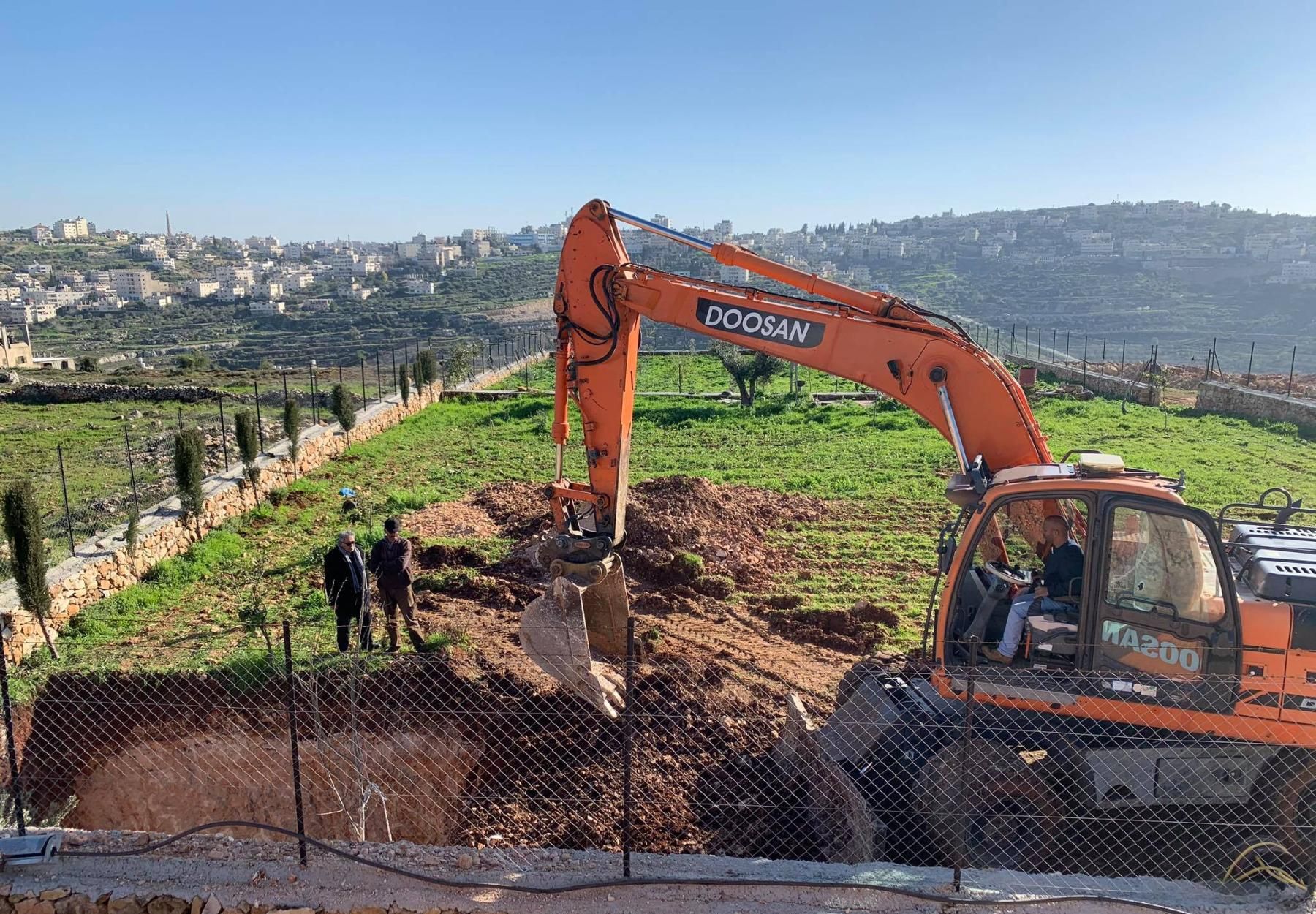 The Arab Group for the Protection of Nature (APN) constructed an agricultural borehole in Qatanna village near Jerusalem (May 2020) in partnership with the Al-Nahda Rural Society and with funding from the Quds Waqf for Wealth and Development Association. The borehole, which has the capacity of 80 cubic meters, was constructed to support the Palestinian farmer Jihad Shamasneh and protect agricultural land from the encroachment of Israeli settlements.
Because construction in these areas is not allowed, the occupation intends to seize the lands. To prevent this, APN helps farmers keep their lands by enabling them with the necessary conditions and tools, such as fruit trees, vegetable seedlings, irrigation networks, construction of boreholes, and other development projects.
Since the beginning of 2020, there has been an alarming increase in Israeli settlement activity targeting the West Bank and Jerusalem, including logging, burning, and confiscation of land, in blatant violation of the rights of Palestinian farmers.
You can contribute and support families in Palestine by visiting our donation page. Click here.