Image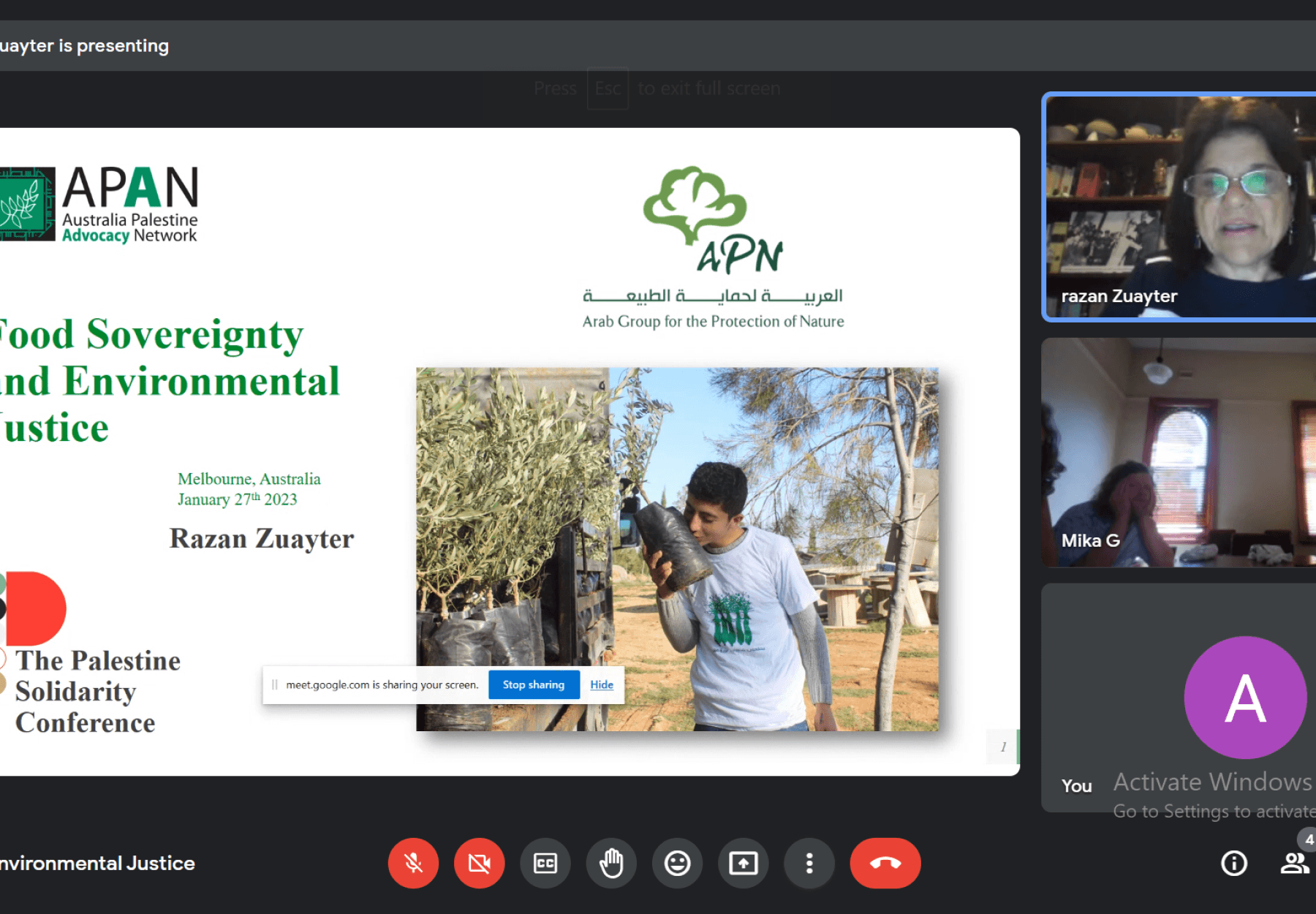 APN | Amman – Zoom
27 January 2023
As part of The Palestine Solidarity Conference organized by Australia Palestine Advocacy Network, APN's chairperson of the Board Razan Zuayter delivered a presentation on Food Sovereignty and Environmental Justice in Palestine.
In her presentation, Zuayter highlighted how the occupation destroys Palestinian food sovereignty through systematic attacks on Palestinian trees, and exploits the environment through a discriminatory system that dispossesses Palestinians of their land, water, and other natural resources. Zuayter went on to offer a glimmer of hope by sharing stories of farmers who have resisted the occupation's attacks and remained steadfast in their land, with the help of APN's Million Tree Campaign.
The conference organizes workshops and plenaries to raise awareness of the crimes committed by the occupation against Palestinians, and to investigate how advocates of the Palestinian movement can collaborate to achieve a greater impact on restoring Palestinian human rights and justice.