الصورة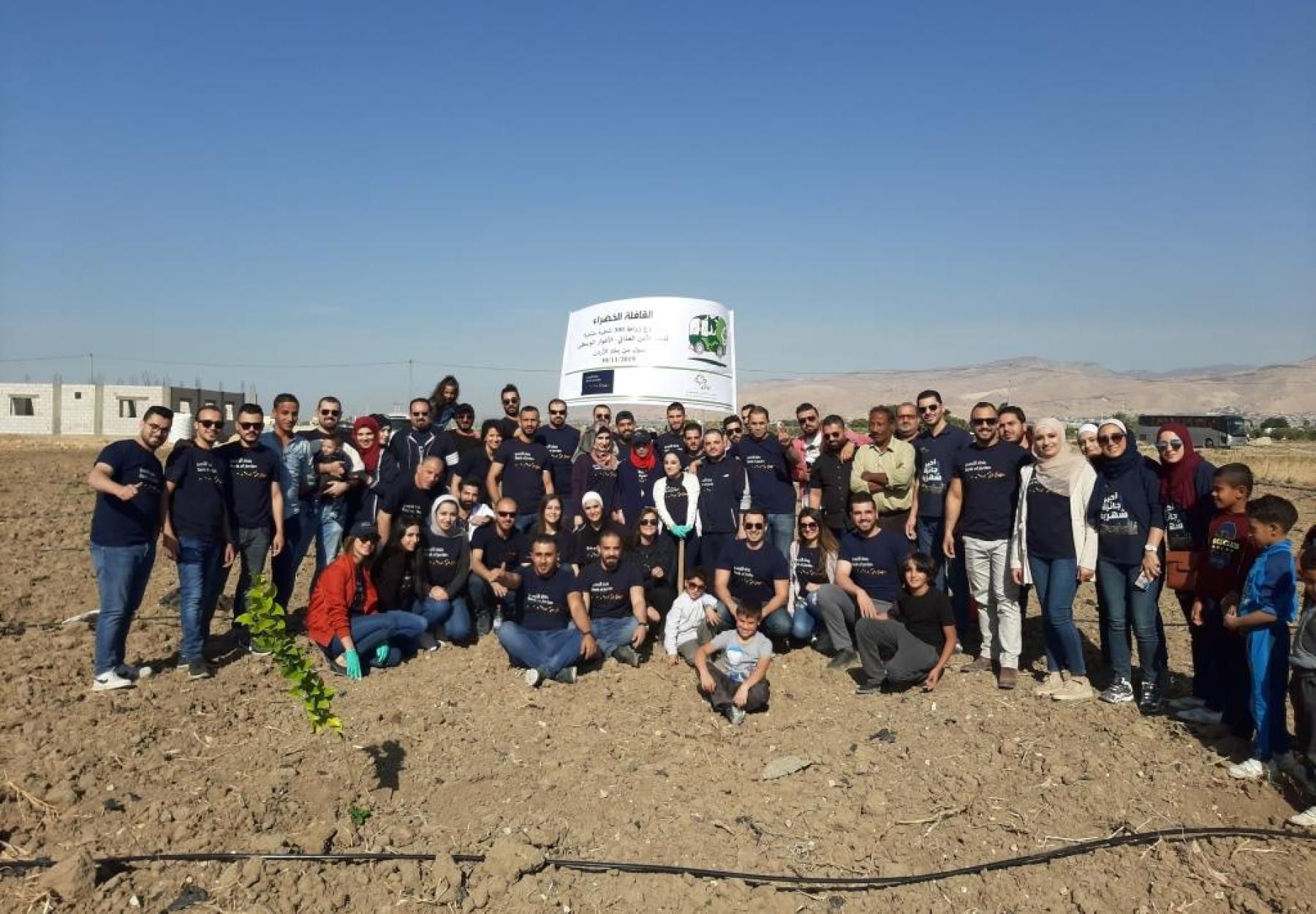 As part of The Green Caravan program, APN has planted a large variety of trees in the central Jordan Valley, with the support of the Bank of Jordan. They included citrus, figs, olive and grapes trees.
The Green Caravan is one of the most prominent projects carried out by APN that the organization aspires to empower Jordanian small farmers, encourage the national product, enhance food security and raise environmental awareness of citizens on the importance of agriculture.
The agricultural work was conducted on November 30, 2019 in cooperation with the Ahliyya for Agriculture with the participation of 70 Bank employees who volunteered to plant the trees.
Two farmers with ten-member households will benefit from the tree planting in their land.