Image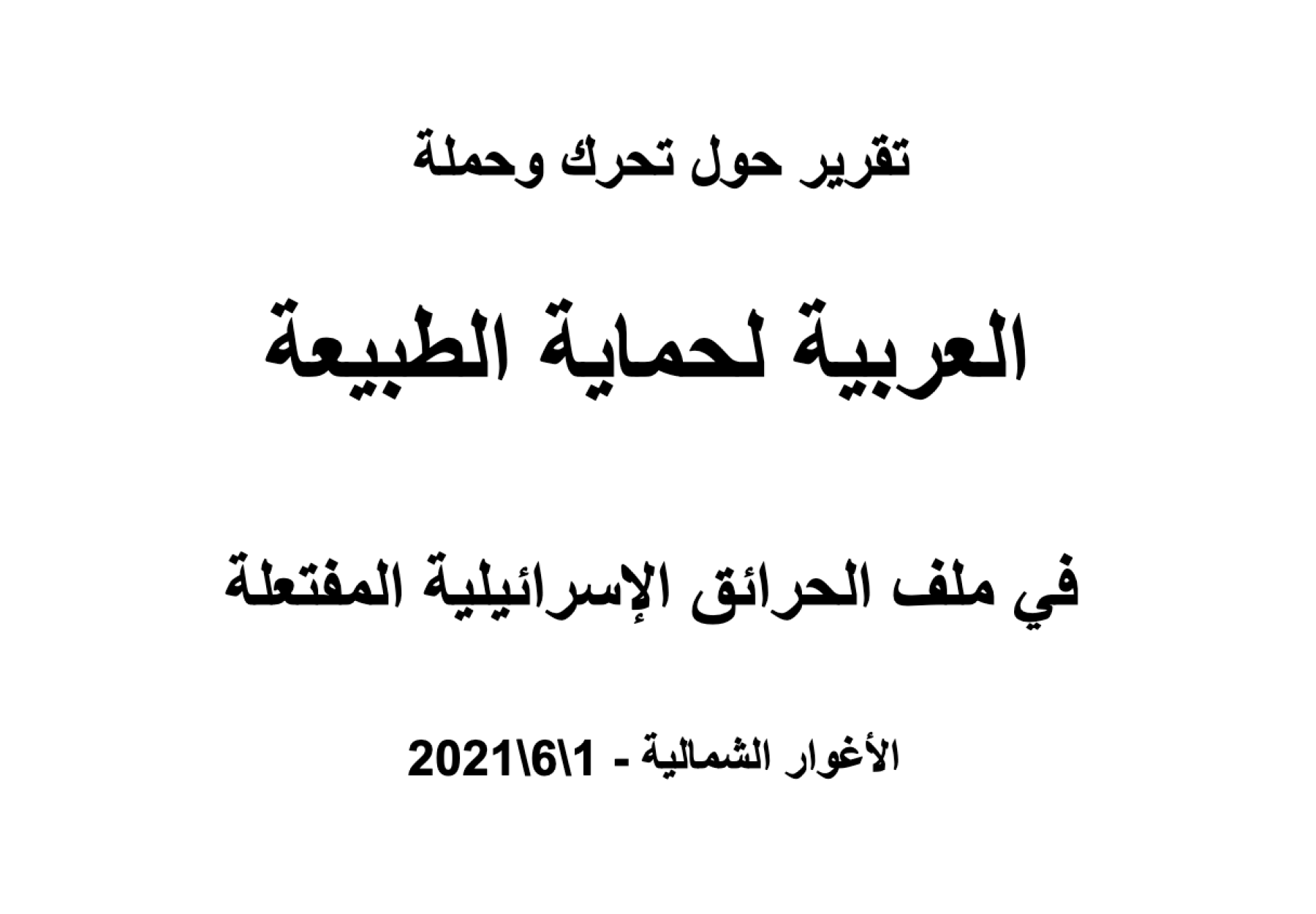 The Arab Group for the Protection of Nature submitted a report to the Jordanian government with a list of actions taken, a media kit, and a set of demands regarding their responsibilities towards Jordanian farmers (June 23, 2021).
Copies of the report were handed to the Prime Minister, the Minister of Interior, the Minister of Foreign Affairs, the Minister of Agriculture, the Minister of Environment, the Minister of Water and Irrigation, and the Minister of Planning and International Cooperation.
In the report, the organization called on the government to urgently compensate the affected farmers after carefully examining the direct and indirect losses, including fixed and recurring costs (trees, crops, and production inputs). The report also called for raising the issue at the international level to enforce compensation from the Israeli entity and to prevent the incident from happening again. 
The organization stressed the need for a practical strategy for civil society to prevent these crimes from reoccurring. They demand more attention to be paid to the economic and social development of the Jordan Valley, given that it is an essential source for food. 
The organization also called for mobilizing international organizations operating in Jordan, such as the World Food Program (FAO), the United Nations Development Program (UNDP),  World Food Program (WFP), United Nations Environment Program (UNEP), and International Union for Conservation of Nature (IUCN), which requires a direct address from the government on cooperation in this matter.
The Arab Group for the Protection of Nature said that it sent the report to various relevant ministries, adding that "We count on your efforts to find urgent solutions through joint action of official parties, civil society institutions, and the private sector."