Image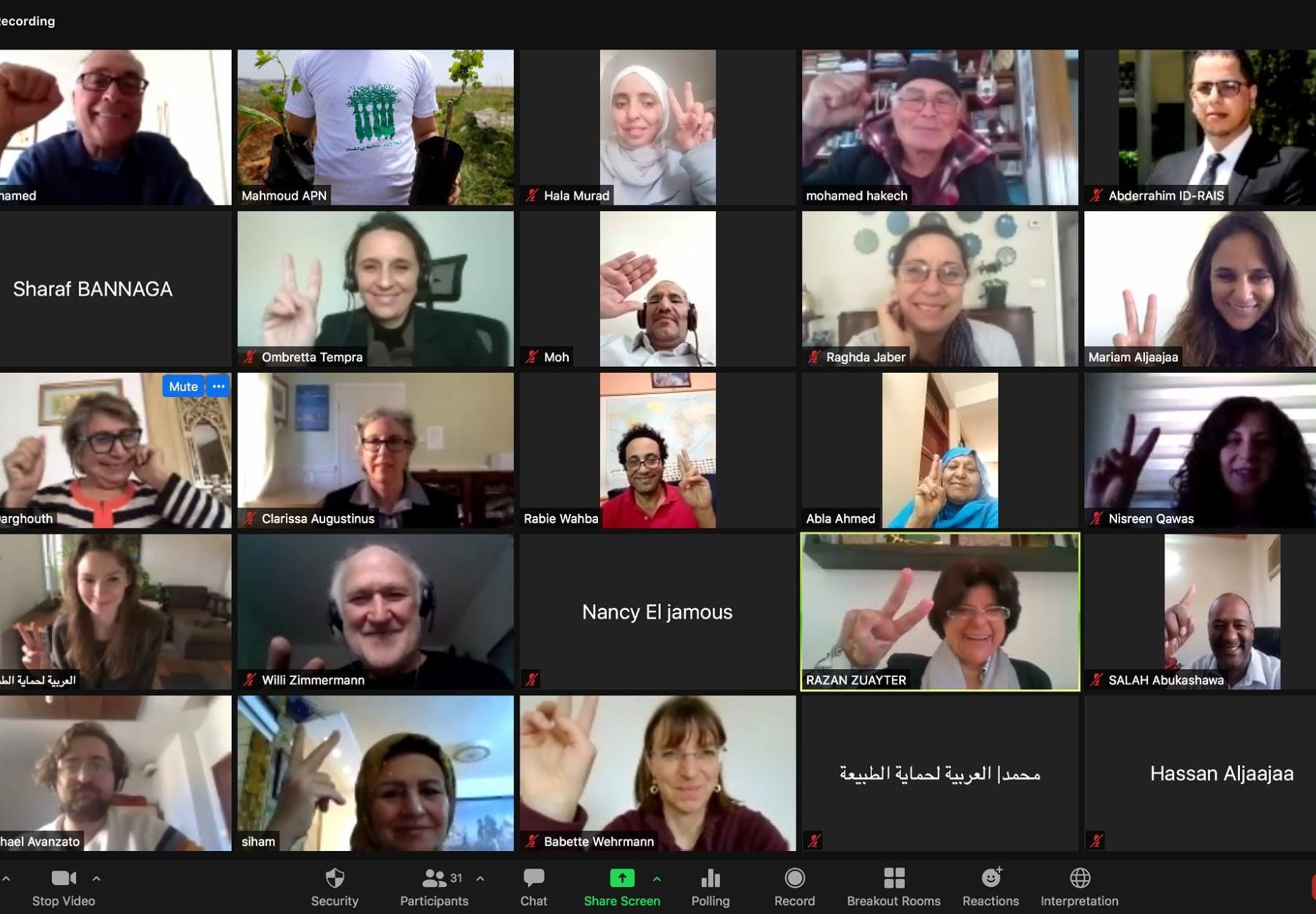 On March 16 & 17, APN held an expert meeting titled "Land and Conflict in the Arab Region," in cooperation with the UN-HABITAT and the Global Land Tool Network (GLTN). Around 50 academics and experts, from around the Arab region and beyond, convened to discuss the relationship between land and conflict in the region and to delve into the causes of land conflict.
The meeting aided preparations for a study commissioned by the Arab Land Initiative on the topic, which will be completed by the Arab Group for the Protection of Nature with assistance from the Arab Network for Food Sovereignty.
In the opening session of the meeting, which was facilitated by APN President Razan Zuayter, APN General Manager Mariam Al jaajaa explained that land is a festering ground for conflict, including war and occupation. She said that the meeting presented an opportunity to find sustainable solutions under a rights-based approach. Otherwise, a vacuum will be left for those who do not hold the interests of the land or the aspirations of its people. Contributions from APN Technical Advisor Rami Zurayk and UN-HABITAT spokesperson Ombretta Tempra also enriched this opening session.
Over the two days of the conference, dozens of experts and academics from public, private, governmental, and civil society spheres presented research and interventions on the root causes of land-related conflicts as well as methodologies with which to analyze these conflicts. Case studies examined land-related conflicts in Syria; the Jordan Valley, Palestine; the Sous Region, Morocco; Iraq; Jemna Oasis, Tunisia; Al-Jawf Governorate, Yemen; Lebanon; Abu `Isa–Zawiya, Libya; and Sudan. The meeting sought to establish an initial typology of regional land-related conflicts and identify prevailing forms. Such a typography will help form a common approach for understanding, describing, discovering, and developing solutions to land conflicts