Image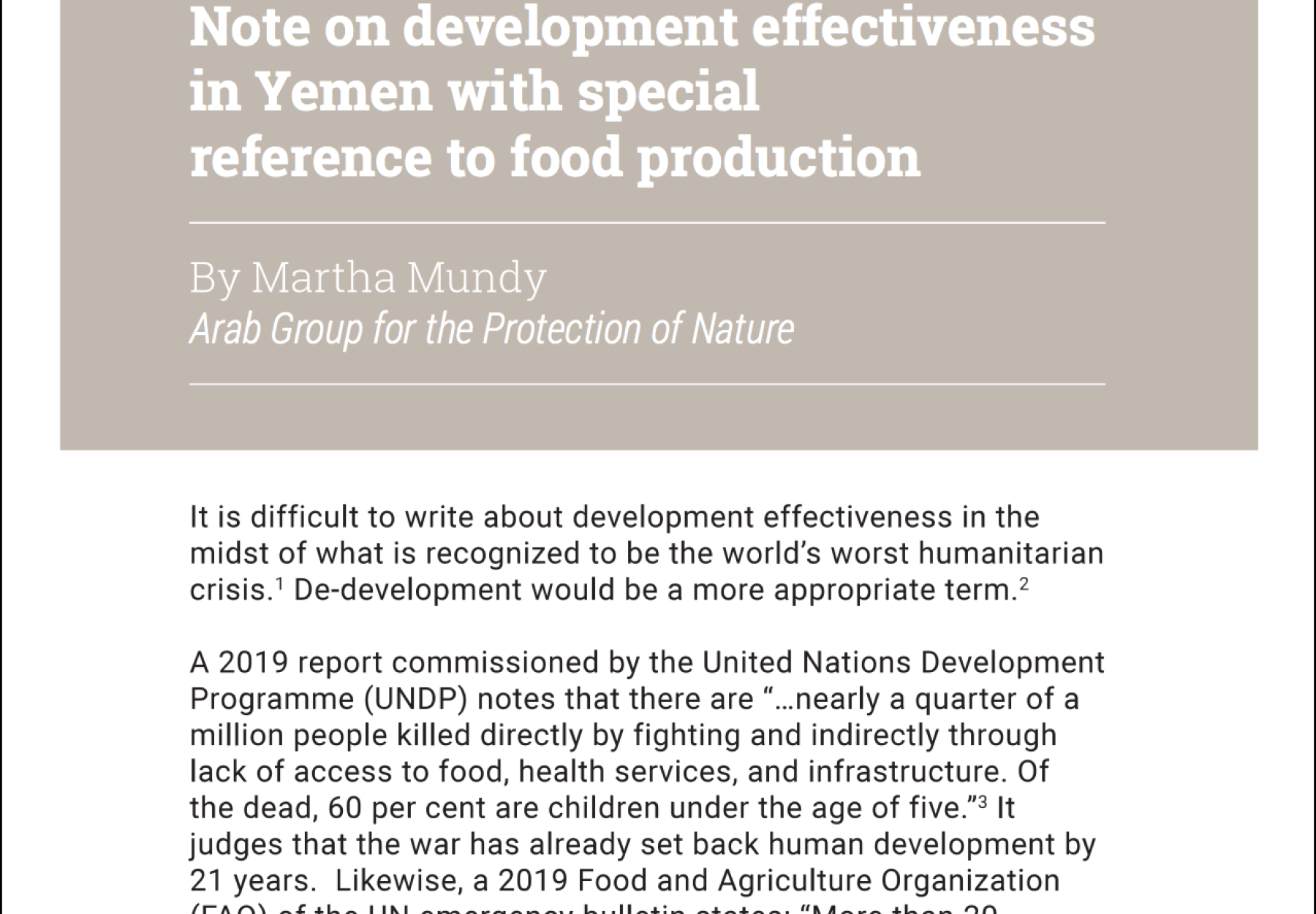 The Civil Society Partnership for Development Effectiveness (CPDE) released a series of research studies on development work in countries experiencing wars and conflicts. APN completed a study on Yemen, as an Arab country witnessing conflict and military operations.
The study critiques development efforts while looking at the human implications of the conflict in Yemen. An estimated 80% of the population now lives below the poverty line, a third higher than before the escalation of events.
The study sheds light on the chronic marginalization of the Yemeni agricultural sector by international institutions, despite the country's fertile environment and deep history in agricultural innovation. With the intensity of the conflict in the country, the agriculture sector has collapsed to the point where Yemen is witnessing famine, in addition to poverty and disease outbreaks.
In addition to supervising this study, CPDE published a set of research papers  analyzing development work in Kenya, India, Burundi and the Pacific region.
A year ago, APN, the Arab Network for Food Sovereignty and CPDE held a conference titled "Unpacking the 'triple nexus': Effective development cooperation in contexts of conflict and fragility." 45 participants and specialists from various Arab and non-Arab countries attended in Amman. One key resulting message was the necessity of studies that examine the root causes of hunger in the world.
To view the study, please click here